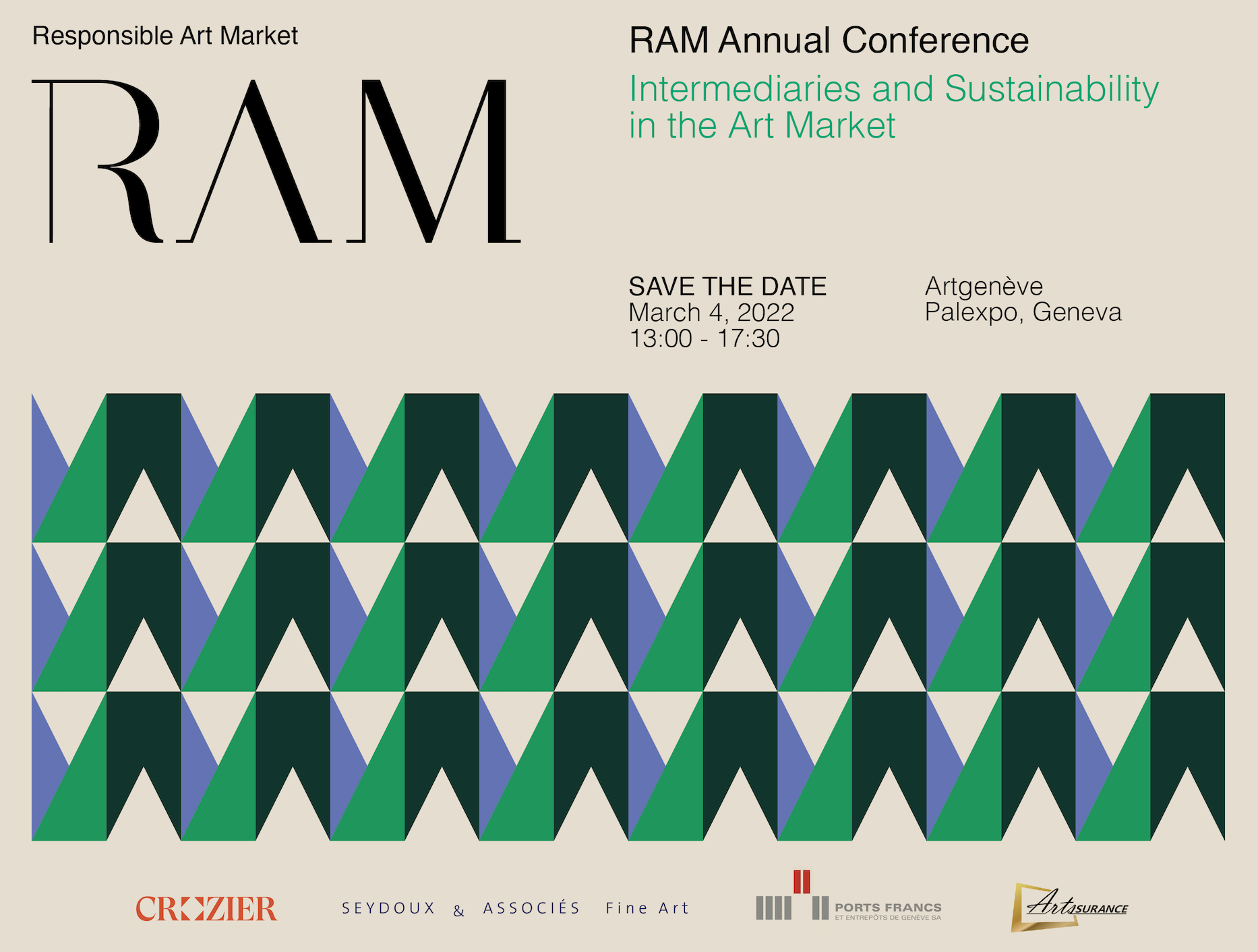 The RAM Initiative will host its annual conference on 4 March 2022 at artgenève, Geneva.
This conference will aim at presenting months of work of the RAM Task force on Guidelines for intermediaries in the art market (dealers, galleries, auction houses and art advisors).
The RAM Initiative needs you again!
SURVEY
The Toolkit project has now reached the consultation stage and we are pleased to share with you the consultation draft.
Please take a moment to read the draft and complete the short online survey (10 questions) to give us your comments and feedback before 12 noon Monday 14 February 2022.
Please find the Toolkit by clicking here, and the survey by clicking here.
Thank you in advance for your support with this important new project!
Details about the program and registration process will be available shortly. Media and advertising inquiries can be sent to info@responsibleartmarket.org.