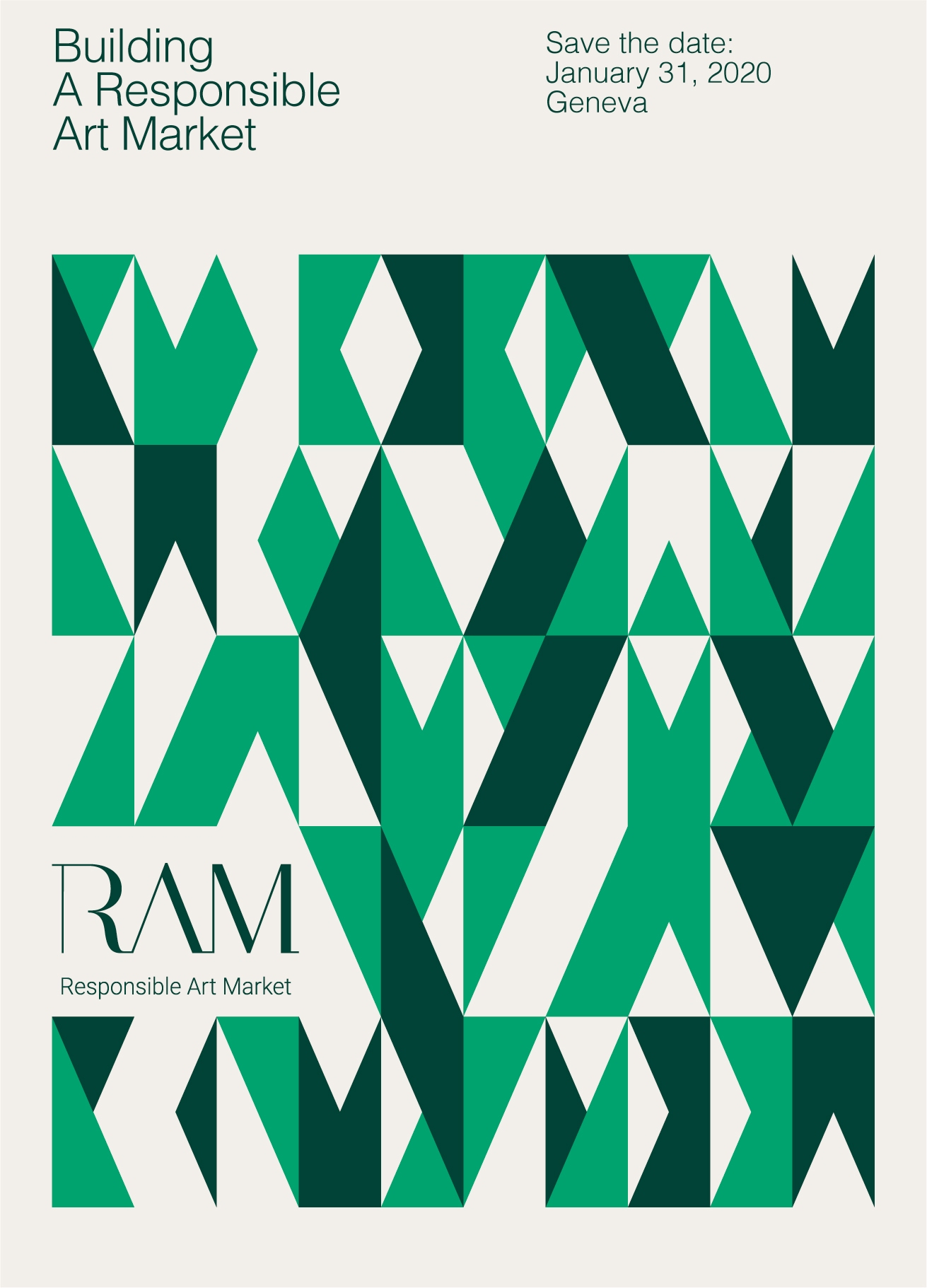 We are delighted to invite you to the fourth Responsible Art Market Initiative conference on Friday, 31 January 2020 in Geneva, Switzerland:
AN ART MARKET IN EVOLUTION



Chaired by François Curiel, renowned and experienced auctioneer and Christie's chairman of Europe, RAM's fourth conference will focus on the authentication of works of art with the launch of RAM's Guidelines for Experts Authenticating Works of Fine Art and a series of related country guides.
Illustrated by case studies, this seminar will discuss the issues which arise when conducting art expertise and highlight its importance, as well as the challenges and limits of conducting and relying such an expertise. Seasoned experts and professionals will share their insights and experience to understand an authentication's value and its implications for the art market.
With implementation of the 5th European Anti-Money Laundering Directive requiring art businesses to conduct anti-money laundering measures, a panel of experts will compare the situation in the United Kingdom, France and Switzerland and consider what it means for art businesses in practice.
New this year: the conference will be followed by a lunch.
You may register for this conference until 24 January 2020 by clicking here. The full program is available for download here. Media and advertising enquiries can be sent to info@responsibleartmarket.org.
Available downloads
Program
Welcome & opening remarks
Rams Guideline for Expert Athentification Works of fine Art and other updates
Expert Liability
The 5th European Anti-Money Laundering Directive: Selected Questions on National Implementations.

Speakers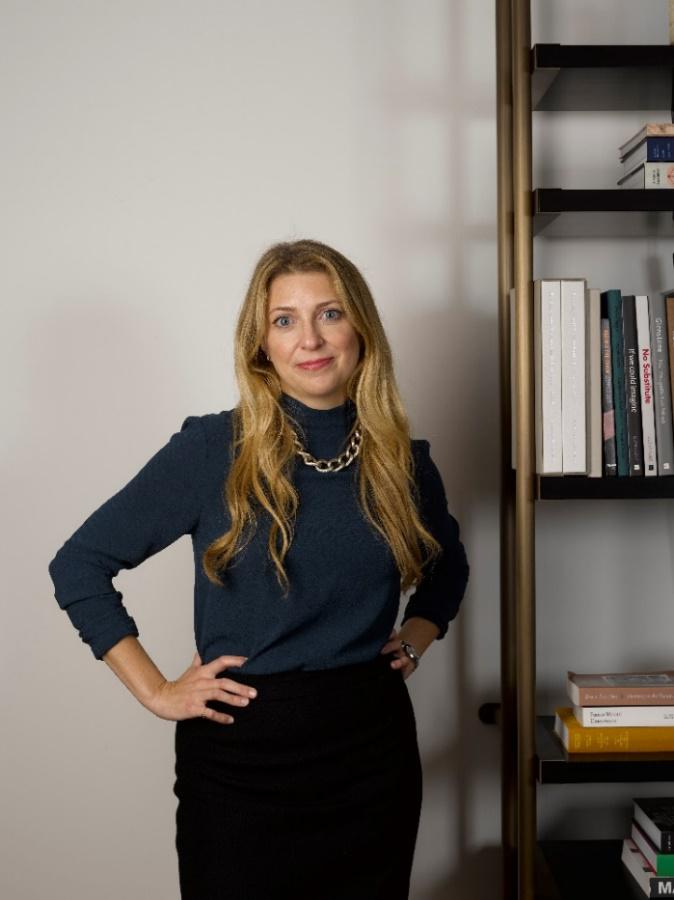 Sarah Allen has been the Head of Research at Hauser & Wirth for the past 10 years and is based in London. She trained as an art and architectural historian at Pomona College (BA) and the Courtauld Institute of Art (MA).
At Hauser & Wirth, Sarah is responsible for the due diligence on secondary market works of art. She also undertakes art market analysis and valuations, and leads the gallery's team of art historians and writers. Sarah serves on the Advisory Board of RAM and has a special interest in issues pertaining to authenticity and liability.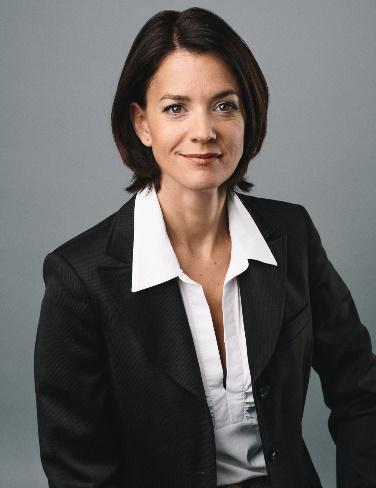 Katharina Ammann studied art history and English litterature at the universities of Geneva and Oxford (St. John's) and received a PhD from the University of Berne.
A mobility fellowship from the Swiss National Science Foundation (SNSF) allowed her to do research at ZKM Center for Art and Media in Karlsruhe. In 2009, her thesis Video ausstellen – Potenziale der Präsentation was published by Peter Lang. After an internship at the MoMA New York, she worked as curator at the art museums in Solothurn and Chur and organised exhibitions and publications primarily on contemporary art.
Katharina Ammann has contributed to and edited numerous exhibition catalogues and works as jury and committee member (e.g. visual arts commission of the City of Zurich).
Since 2015, she is head of department and member of the executive board of the Swiss Institute for Art Research (SIK-ISEA) in Zurich where she leads the Catalogue raisonné projects on Niklaus Manuel (2007-2017), Markus Raetz (2016-2022) and Augusto Giacometti (2019-2023).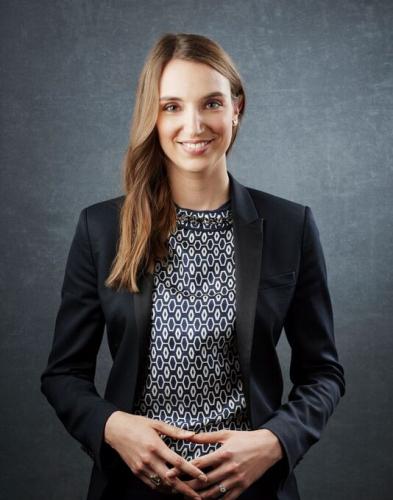 Anne Laure Bandle is the director of the Art Law Foundation, a foundation that aims to promote and coordinate the work and research in the field of art law. In particular, it supports the research and teaching activities of the Art-Law Centre.
Moreover, Anne Laure is an attorney-at-law at the lawfim Borel & Barbey in Geneva where she advises clients in matters related to works of art, copyright, contracts, estate planning, foundations and trusts.
Anne Laure is a lecturer in copyright, art and entertainment law at the University of Fribourg, Switzerland, a lecturer in art and philanthropy at the University of Geneva and a guest lecturer in cultural heritage and art law at the London School of Economics and Political Science (LSE).
She holds a PhD in law from the University of Geneva. It deals with the sale of misattributed artworks and antiques at auction and is published with Edward Elgar Publishing.
Anne Laure is a member of the Task Force of the Responsible Art Market Initiative (RAM), the Association of Women in the Arts (AWITA) executive committee, the Professional Advisors to the International Art Market (PAIAM) board, as well as of the executive committee of the Musée de l'Elysée patrons club.
Anne Laure has been recognized as an expert in the field of art and cultural heritage law by Chambers and Partners 2019.
Anne-Claire Bisch-Saffioti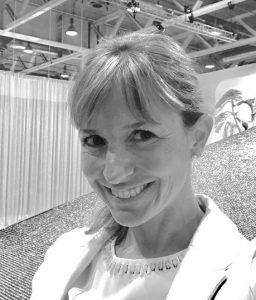 Anne-Claire Bisch-Saffioti (Art insurance expert & advisor) has 20 years of experience in Switzerland and abroad.
After studying art history (master's degree in Byzantine art history and researcher at EHESS in Paris), law and economic, Anne-Claire worked as an underwriter for Lloyds in France, Switzerland and Monaco before managing art insurance departments for Swiss brokers and then founding Artssurance SA.
Based at the Free Ports of Geneva, she is involved in offering highly specialized tailored insurance solutions to private and public art collectors worldwide. Parallel to her professional activities, she gives numerous lectures and courses in financial institutions, at the Swiss Art Law Foundation, at the HEG Geneva, in the MBA at ENASS, at the Arts et Métiers in Paris and at the University of Zurich. She directs research theses on insurance and the art market and is a tutor for MBA students.
As an expert recognized by Lloyds and the largest Swiss companies, she is regularly consulted for audit and consultancy missions, but also for complex claims management.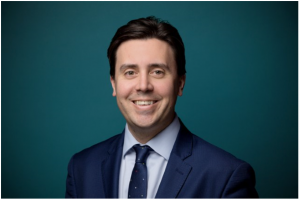 Rudy Capildeo advises a broad range of international clients from private collectors and artists through to art galleries and financial institutions. His practice is predominantly commercial: such as the purchase and sale of artworks, luxury asset financing and the protection of intellectual property. He also advises clients from the classic car and fine wine worlds on the management of their collections. Rudy is a trustee of the William Morris Gallery, the Colnaghi Foundation, the Friends of the Bargello and the Easel Initiative.
He also lectures at Sotheby's Institute of Art, Christie's Education, the Courtauld Institute and the Institute of Art & Law.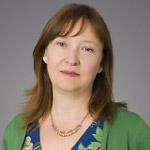 Sarah Charles is Head of Dispute Resolution for Christie's auction house, based in London, with responsibility for the European and Middle East regions.
She is a qualified English solicitor, with over 20 years' experience handling and resolving authenticity and ownership disputes in relation to artworks.
Prior to joining Christie's, Sarah was a Partner with a leading London law firm.
She has a degree and MA in Modern Languages (French and German) from Cambridge University.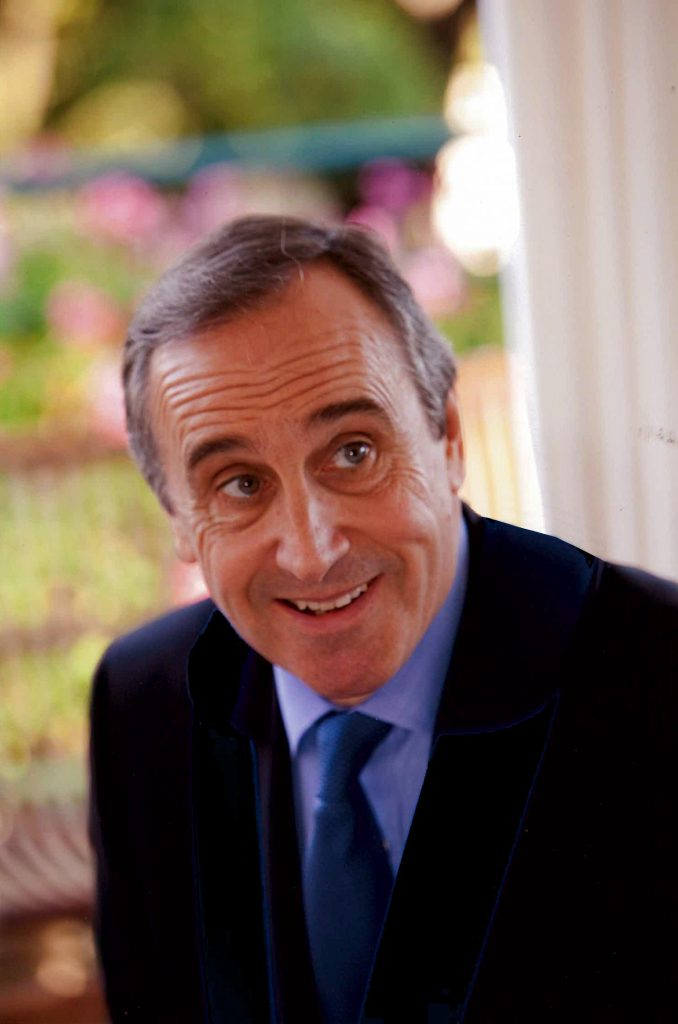 François Curiel is a leading figure in the international auction world, who began his career in 1969 at Christie's in London as an intern.
Based in Hong Kong from 2010 to 2017, following leadership positions in London, Madrid, New York, Geneva and Paris, Mr Curiel now operates out of Paris, as Chairman Europe. A world renowned jewellery specialist, he heads Christie's global Luxury division.
Mr Curiel is on the board of Christie's parent company, and also a member of Christie's executive management group, which oversees the firm's activity on a worldwide basis.
In 2016, he was promoted to the rank of Commander of the French Legion of Honor.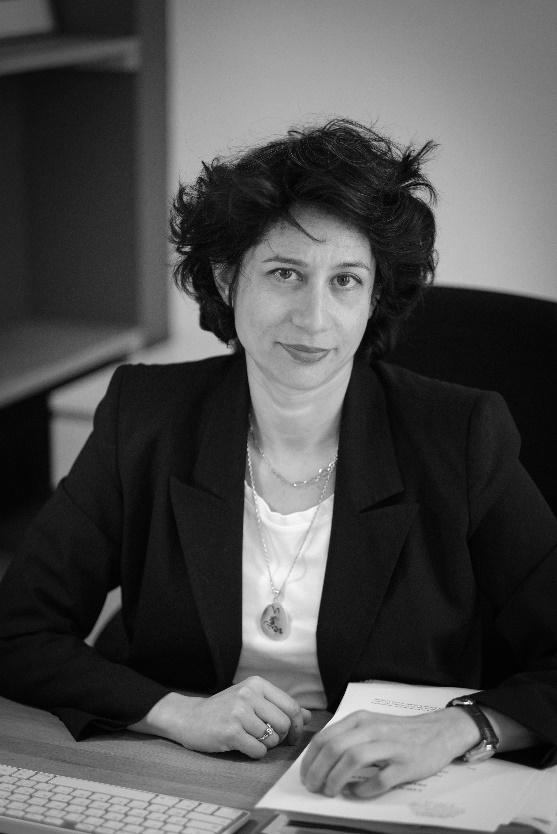 Catherine Denoun has been practicing as a lawyer at the Paris Bar since 1995. She is also a member of the New York Bar after completing an LL.M. at Columbia University.
She began her career at Linklaters in the field of business law, before joining the law firm of Georges Kiejman, where she specialized in copyright law, press law and civil and criminal litigation for many years.
After several experiences in law firms working in the field of intellectual property, she founded, in 2015, with her associate Lorenzo Valentin who practiced as a publisher before pursuing a legal career, a law firm dedicated to creative and patrimonial law. The law firm assists and defends, in particular, artists and their successors in both advisory and litigation matters, giving priority to alternative dispute resolution methods.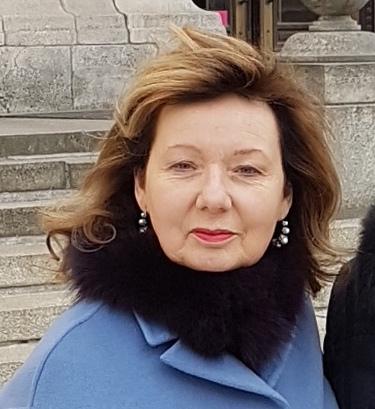 After studying art history at the University of Geneva under the brilliant tutorship of professor Maurice Besset, Catherine Duret started her professional career in a private gallery involved in a very avant-garde program. In 1981, she started her own independent activity as a private art dealer. Since then she developed tight relations with the artistic world, artists, galleries, collectors, museums but focusing mainly on the secondary market. Buying for inventory or for clients as well as placing artworks which owners would like to part of.
In different occasions, she contributed to help galleries or museums finding artworks for their shows (Pino Pascali, Lucio Fontana, John Armleder).
She has been exhibiting at ArtGenève every year since the creation of the Salon in 2012.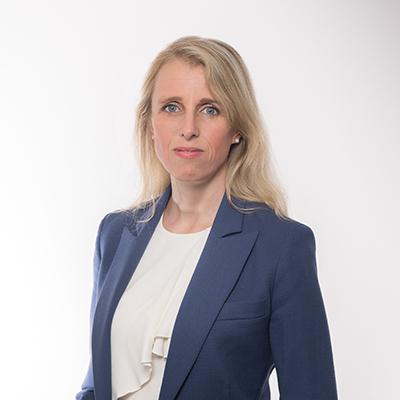 Sandrine Giroud is a partner with LALIVE (Geneva) specialising in domestic and international litigation, with a focus on commercial disputes, fraud and asset recovery, white collar crime, mutual legal assistance in civil and criminal matters (including extradition), art and cultural property, trust and estate, media law, as well as public international law (including immunities from jurisdiction and enforcement) and human rights.
She regularly advises and represents companies and individuals in the recovery and protection of their assets through provisional measures, freezing orders, recognition and enforcement of foreign judgements and awards, cross-border insolvency proceedings or execution of contracts as well as compliance procedures and internal investigations.
As part of her private client practice, she represents and defends HNWI in contentious trust & estates or inheritance matters, as well as on art-related legal issues. She often represents collectors, art market professionals and museums on dispute resolution and transactional matters.
Sandrine Giroud is an officer of the International Bar Association's (IBA) Litigation Committee and is a member of the Swiss Bar Association (SAV/FSA), and the Professional Advisors to the International Art Market (PAIAM). She acts as President of the Human Rights committee of the Geneva Bar Association (ODA), she is also a member of the Board of the Art Law Foundation and of the Foundation council of the Swiss National Museum. She is a regular speaker at international conferences and frequently publishes on matters related to her fields of expertise.
Sandrine has been an active Taskforce member of the Responsible Art Market Initiative (RAM) since 2016, helping to launch the Initiative in 2017.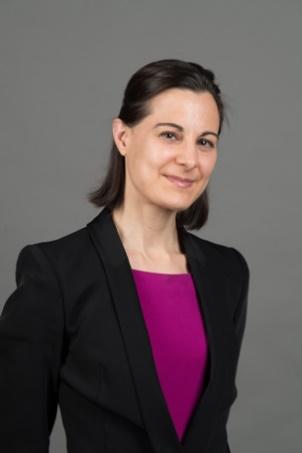 Mathilde is General Counsel for PHILLIPS Auctioneers and combines her passion for art and law by overseeing the legal aspects of PHILLIPS' expanding international activities.
She is an active taskforce member of the Responsible Art Market Initiative ("RAM") which she helped to launch in 2017. She also now leads RAM's London Committee.
Senior legal counsel for Christie's for 7 years, posted to London, Hong Kong, Paris and Geneva, Mathilde has a unique, international art law expertise and knowledge of the art market. During her time in Asia, Mathilde was involved in establishing Christie's auction and private sale operations in mainland China. Based in Paris in 2015 she led legal support on the joint acquisition by the French Republic and Dutch State of two portraits by Rembrandt, the first joint acquisition of artwork by two States.
In 2017 Mathilde founded her art law consultancy combining this with research and teaching at the University of Geneva's Art-Law Centre.
Before moving into art law, Mathilde was a Legal Director at the law firm DLA Piper specializing in intellectual property and commercial law.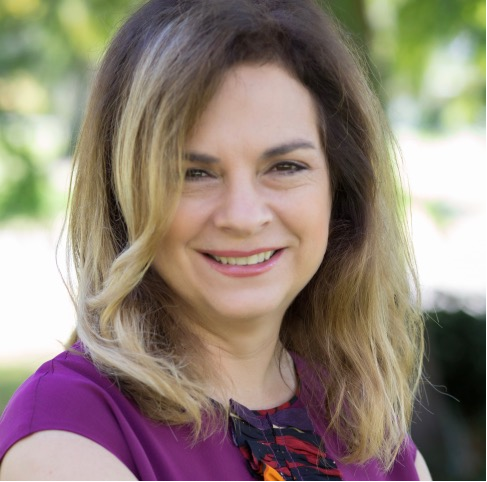 Dr Sharon Hecker (B.A. Yale University, M.A. and Ph.D. University of California at Berkeley) is an art historian, curator, author and consultant.
A leading expert on modern and contemporary Italian art, she lectures internationally and has authored over 30 publications, including A Moment's Monument: Medardo Rosso and the International Origins of Modern Sculpture (University of California Press, 2017), awarded the Millard Meiss Publication Fund Prize and translated into Italian, as well as Postwar Italian Art History Today: Untying 'The Knot' (Bloomsbury Academic, 2018).
Dr. Hecker has curated exhibitions at various institutions including the Harvard University Art Museums, the Pulitzer Arts Foundation, the Nasher Sculpture Center, the St. Louis Art Museum, and the Galerie Thaddaeus Ropac, London.
Her upcoming exhibition will be on Lucio Fontana's ceramics at the Peggy Guggenheim Collection in Venice (2022). She has received awards from the Getty, Mellon, and Fulbright Foundations.
Dr. Hecker writes about intersections between art-historical scholarship, the market, and the law, as related to questions of authenticity, attribution, expertise, and due diligence. She is a member of the Catalogue Raisonné Scholars Association (CRSA), International Foundation for Art Research (IFAR), the International Council of Museums (ICOM), as well as the College Art Association (CAA), Art Historians Association of Nineteenth Century Art (AHNCA) and the Italian Art Society (IAS).
She is a founding member of the International Catalogue Raisonné Association (ICRA). She established The Hecker StandardTM, a best practices approach to conducting due diligence on art objects.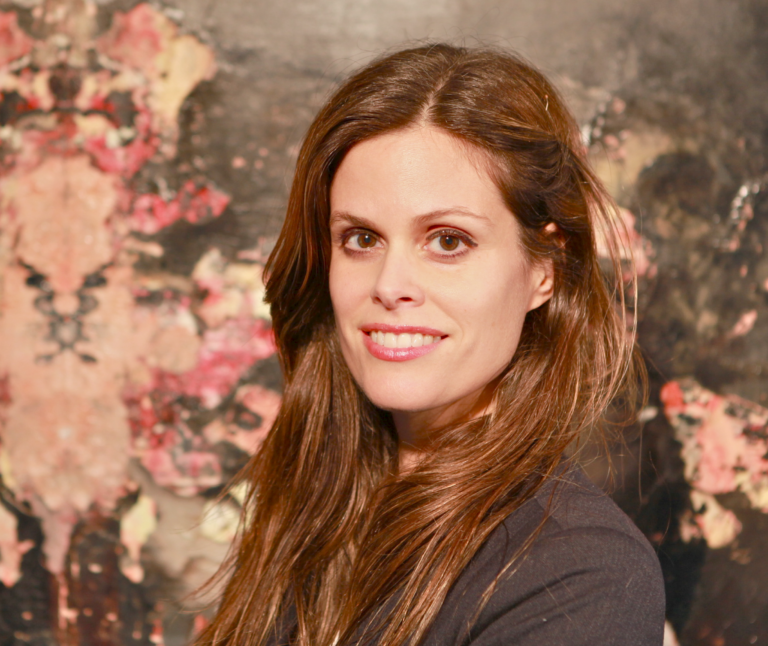 In 2009 Aude co-founded LINK Management, an art wealth management firm, with head offices in Luxembourg and a presence in Germany and France. LINK Management manages acquisitions and sales of multimillion works of art ranging from impressionism to contemporary art and sets up dedicated art investment schemes.
Over the years Aude has assembled post-war and contemporary art collections for both corporate and private clients as well as built a team of art and finance experts to perform thorough due diligence and valuations of works of art.
In 2017, LINK Management launched, in partnership with REYL Group, the art lending firm GRIFFIN ART PARTNERS, a securitization vehicle that structures non-recourse loans using art as collateral.
Previously Aude was a proprietary trader in New York and London, as well as Senior Risk Arbitrage specialist for ICAP. Aude is currently a member of the Board of Directors of AXA Wealth Europe.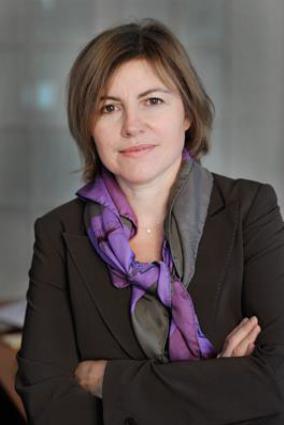 Anne-Sophie Nardon is a lawyer, member of the Paris Bar and founding partner of Borghese Associes.
Anne-Sophie is specialised in litigation concerning art related disputes, with an expertise in criminal law. She represents collectors and art dealers in high profile criminal cases of theft and illicit trafficking. Her work also includes representing and advising heirs, dealers, galleries and collectors in national or international cultural and heritage property matters.
She is an active member of various Art Law & Cultural Heritage committees in France and abroad (ACE, Art & Droit, PAIAM, FDA, IBA and ABA). She also teaches Art criminal law to Master students at University Paris II.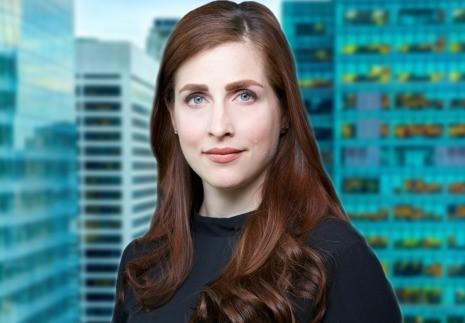 Megan Noh is a partner in Pryor Cashman's Art Law Group. With 15 years of combined experience in private practice and both in-house legal and business positions in the auction world, Megan has extensive knowledge of the complex issues impacting today's art market. Her clients include auction houses, collectors, galleries, individual artists, estates and non-profits, whom she counsels on a range of transactional and litigation matters. During her time at the international auction house Bonhams, Megan served as the sole legal officer, handling all day-to-day U.S. legal affairs, including drafting and negotiating auction, private treaty, advance loan and other contracts, insurance inquiries and claims resolution, and questions of cultural property, provenance and intellectual property. She began at Bonhams as Director of the company's Trusts & Estates department, following several years in Christie's Estates, Appraisals and Valuations department.
Before moving into the auction sector, Megan focused on litigating matters on behalf of arts-industry clients, including representing an auction house in an action involving collateralized artwork against which funds had been advanced, and filing an amicus brief in a notable First Circuit case addressing the Visual Artists Rights Act.
A recognized speaker on art authenticity and other pre-transaction diligence, Megan lectures regularly for professional and academic audiences and has been quoted in the New York Times, Forbes, Artnet, and other industry publications. She has authored scholarly articles for the Journal of Art Antiquity and Law and Columbia Journal of Law and the Arts, is a member of the New York City Bar's Art Law Committee, and chairs the New York County Lawyers Association annual Art Litigation and Dispute Resolution Institute.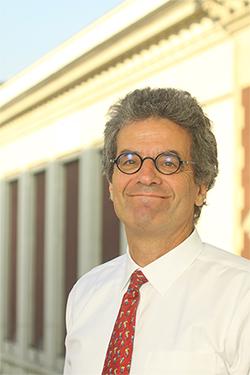 Marc-André Renold, Dr. iur., LL.M. (Yale), studied at the Universities of Geneva and Basel in Switzerland and at Yale University in the USA.
Marc-André Renold is Professor of art and cultural heritage law at the University of Geneva and the Director of its Art-Law Centre. Since March 2012, he holds the UNESCO Chair in international cultural heritage law at the University of Geneva.
He is the author or co-author of many publications in the field of international and comparative art and cultural heritage law. He has been, since its inception, an editor of the Studies in Art Law series (27 volumes published to date).
He is also Attorney-at-law, Member of the Geneva Bar, where he practices in the fields of art and cultural heritage law, intellectual property and public and private international law.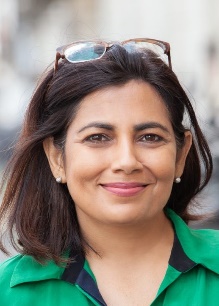 Rakhi Talwar is the Founder and Director of RTalwar Compliance, an independent consultancy specialising in anti-money laundering compliance for art dealers, auction houses, art trade associations and other service companies within the art and luxury sectors. Having trained and qualified as a solicitor specialising in commercial litigation, Rakhi practiced for many years as a regulatory lawyer at the international law firm, DLA Piper. She then worked for American Express as compliance head for their international currency card business which offered UHNW clients the exclusive centurion 'black' card.
From 2011-2018, Rakhi was the Head of Compliance at Christie's where she was responsible for developing their exemplary global AML, sanctions, anti-bribery and competition compliance programmes.
Rakhi became a member of the RAM taskforce when RAM was first inaugurated and currently sits on their Advisory Board. She has also worked, on behalf of the British Art Market Federation, as part of a small group tasked to draft Anti-Money Laundering guidelines for the British Art Market.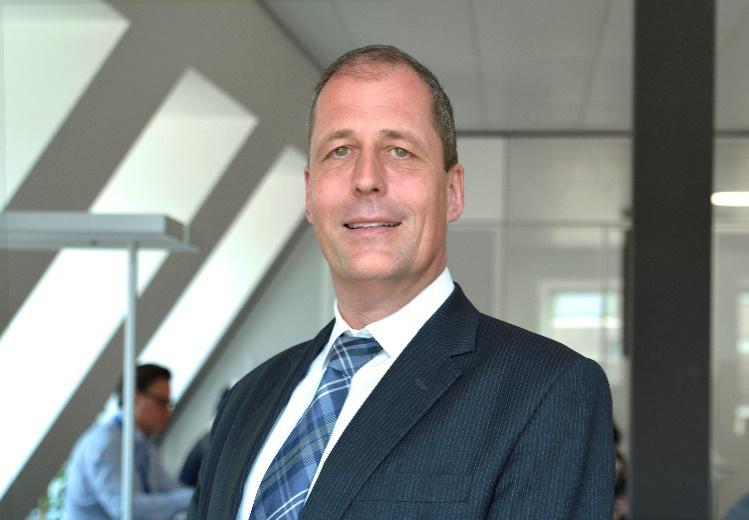 Ralph Wyss is a Swiss attorney at law and PhD (law) with 28 years of professional experience in the Swiss financial services industry. He is a well known Regulatory and Compliance expert in the Swiss marketplace. At Deloitte, he leads the Risk and Regulatory Assurance Team in Audit.
Before joining Deloitte, Ralph had his own law firm focusing on financial services and technology. At the same time, he served in a number of board roles in banks and corporations. He advised several national government bodies across EMEA on financial crime compliance and regulatory topics, inter alia as expert to the Council of Europe. He was head legal and member of the examination body of ExpertSuisse and today serves as member of the legal commission of ExpertSuisse.
Ralph Wyss is also the author of a well-known AMLA commentary (AMLA, Orell füssli, Zurich, 3rd edition 2019).
With the support of
In collaboration with