Thursday, May 23, 2019
1:30 pm–5:30 pm
Columbia University
The Responsible Art Market (RAM) Initiative is coming to New York! Join us for the first US RAM conference organized jointly with Columbia University and PAIAM.
RAM is the first of its kind, non-profit, cross market initiative formed in Geneva, Switzerland in 2015. Its mission is to raise awareness amongst art businesses of risks faced by the art industry and to provide practical guidance and a platform for the sharing of best practices to address those risks. RAM's founding members span the entire spectrum of the art market and include art businesses, institutions and attorneys.
To date, RAM has published two sets of practical guidelines and checklists (downloadable free of charge on its website) which are increasingly used and referred to in Switzerland and Europe: the Guidelines on Combatting Money Laundering and Terrorist Financing and the Art Transaction Due Diligence Toolkit.
On May 23, 2019, we invite you to discover more about the RAM Initiative and its achievements during a conference chaired by experienced art market journalist Sarah Douglas (ARTnews). You will also have the opportunity to hear seasoned experts discuss the latest regulatory developments affecting the art market and the practicalities of art transaction risk management.
A reception will follow.
Register now
Photos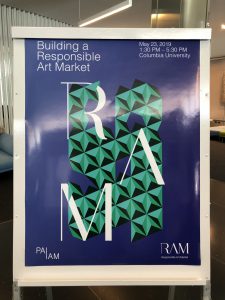 Speakers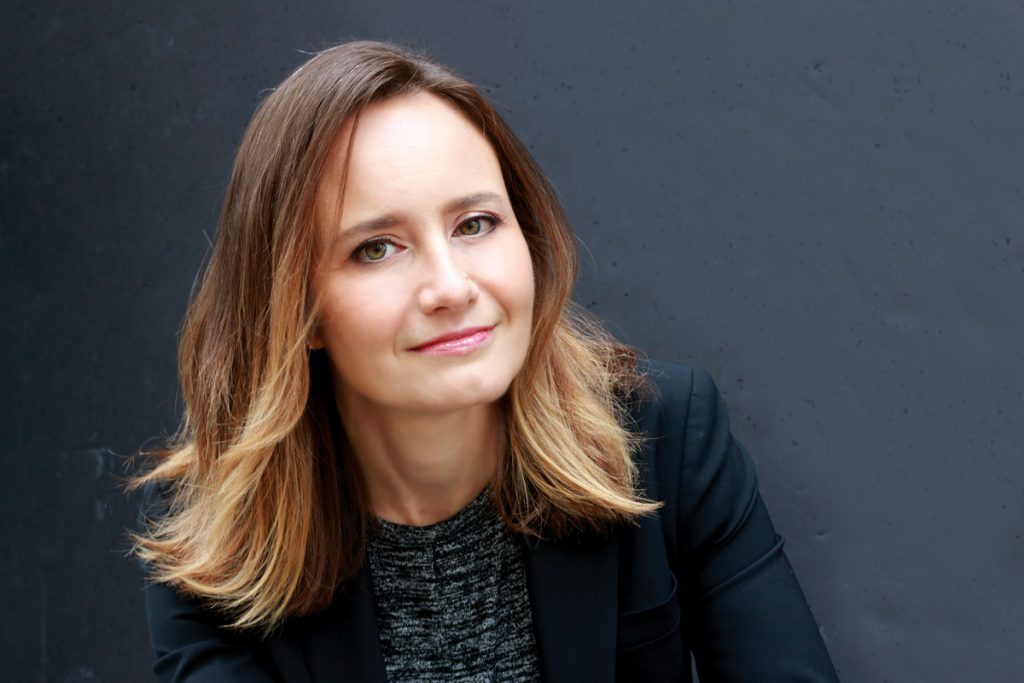 Sarah Douglas is Editor-in-Chief of ARTnews. She has been an art journalist and editor for numerous publications for 20 years, beginning her career with four years running the U.S. editorial office of The Art Newspaper. Before ARTnews, she was Culture Editor at The New York Observer and launched their visual art site Gallerist. Douglas has contributed to The New York Times, New York Magazine, The Economist and The National, among other publications. In 2013, she was the recipient of ArtTable's New Leadership award.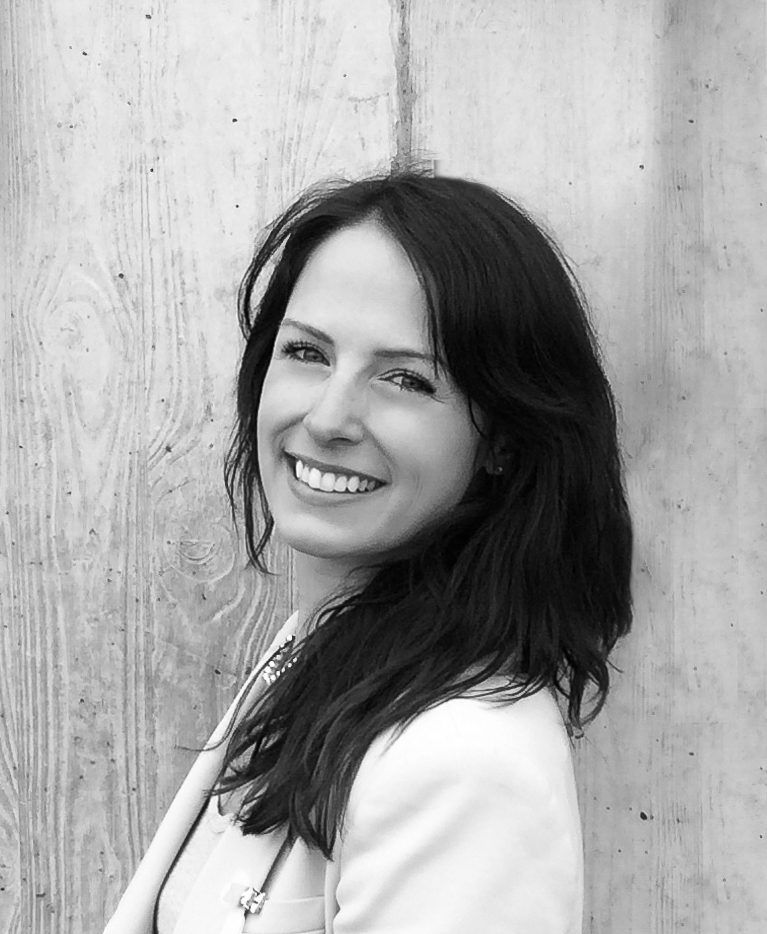 Justine works as a teaching and research assistant at the University of Geneva's Art-Law Centre, where she is involved in various national and international research projects. Concurrently to her work at the Art-Law Centre, she completed a Master's Degree at the University of Geneva, following which she received the Law Faculty's "Best Master's Thesis Award" for her thesis titled Canada Against the Illicit International Trade of Cultural Property. She has spoken at multiple art and cultural property law conferences and will start a Ph.D. on art transaction due diligence in fall 2019.
Prior to joining the University of Geneva's Art-Law Centre, Justine worked for five years as an attorney in the Montreal branch of an international law firm, where she practiced civil and commercial litigation.
Justine has been an active Taskforce member of the Responsible Art Market Initiative (RAM) since 2018.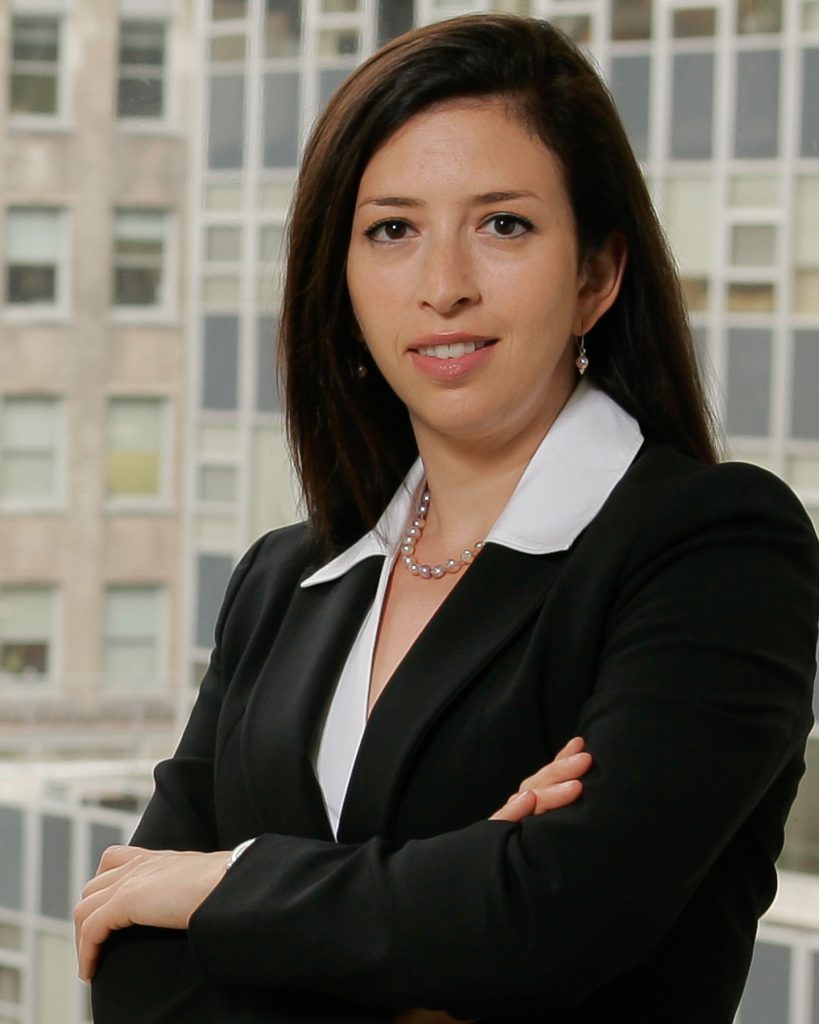 Rebecca Fine is the General Counsel of Athena Art Finance, is a leading, independent finance company specializing in asset-based lending secured by high value fine art. For more than 20 years, she has provided legal and business advice to art collectors, galleries, dealers, and financial services clients. Prior to joining Athena in 2015, Rebecca was a partner at Schindler Cohen & Hochman LLP, a litigation and art law boutique. Rebecca was previously an associate at the law firms of Simpson Thacher & Bartlett LLP and Hale and Dorr, LLP (now Wilmer Hale). Fluent in French and Italian, Rebecca has extensive cross-border transactional and litigation experience, and has acted as liaison counsel to corporations and ultra-high net worth individuals in many in foreign (multinational) jurisdictions. A member of the bars of New York and Massachusetts, Rebecca graduated from Columbia College and received her J.D. from Columbia University School of Law, where she was an editor of the VLA Journal of Law and the Arts. She is a member of the New York City Bar Association's Art Law Committee, as well as its subcommittees on "Art Finance, Funds and Fiduciaries" and "Insurance, Risk and Title". A recognized speaker on the topics of art law, finance and business, Rebecca has lectured widely to various professional and academic audiences, including Sotheby's Institute of Art, Christie's Education, and Cardozo Law School's Fashion Arts Media Entertainment Law Center. She sits on the Board of Creative Art Works, a nonprofit that empowers young people in New York City through the visual and multimedia arts.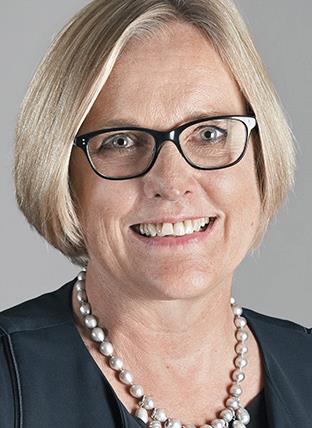 Suzanne Gyorgy is a Managing Director and Global Head of Citi Private Bank Art Advisory & Finance (New York). This group, established in 1979, features a team of art specialists who consult with private collectors on building art collections, art management, estate planning for art and offering loans secured by fine art.
Suzanne brings over 25 years of professional experience to her position. Before joining Citi in 1999, she was the Director of Exhibitions and Collections for the Morris Museum in Morristown, New Jersey, where she organized many exhibitions ranging from 19th Century European & American paintings to a series of Contemporary art projects and exhibitions. Prior to that, Suzanne served as the Director of the PaineWebber (UBS) Art Gallery in New York, organizing exhibitions in partnership with non-profit arts and cultural institutions. She also worked as an independent art advisor managing several, important private art collections, and as a consultant to art museums on exhibition coordination. Suzanne began her career as a Registrar for the Department of Paintings and Sculpture at the Museum of Modern Art, New York.
Suzanne has lectured widely on the topics of Art as an Asset Class and Art Finance and participated on numerous art market panel programs. She has commented on the art market for CNN, the Wall Street Journal, New York Times, Financial Times, Barrons and Art and Auction magazine among others. She graduated from Pratt Institute with a degree in Fine Arts.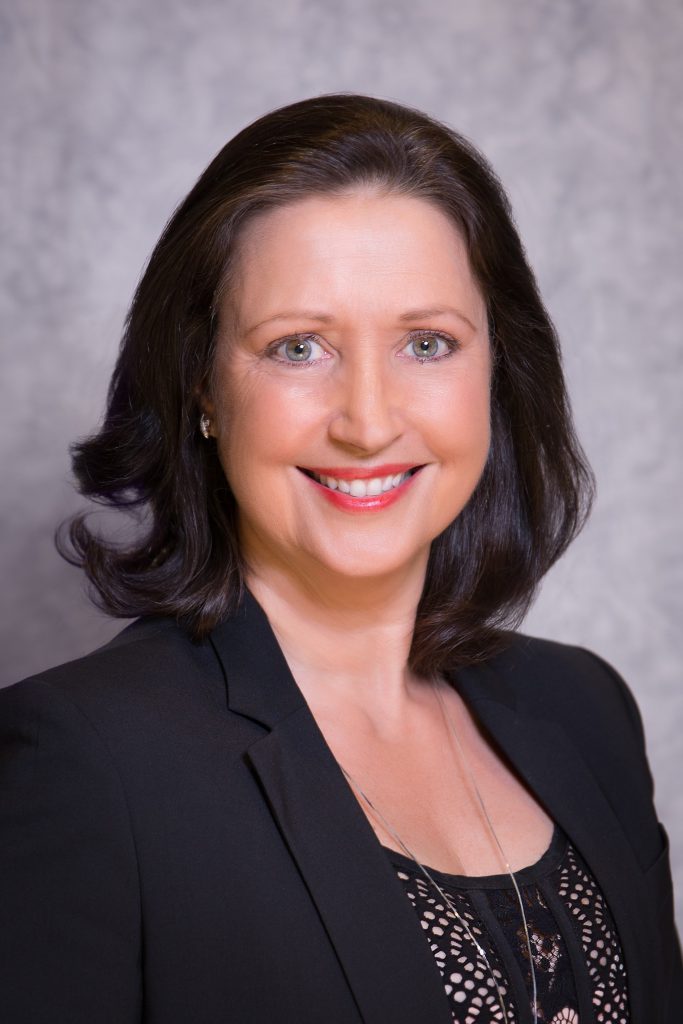 Cynthia D. Herbert, AAA, President of Appretium Appraisal Services LLC, is a Certified Member and President of the Board of Directors of the Appraisers Association of America. She has over 30 years of experience appraising an extensive range of fine and decorative art, antiques and residential contents. Cynthia Herbert is an Adjunct Professor at The New York University School of Professional Studies; an Instructor for the Appraisal Institute of America and the Appraisers Association, and an AQB Certified USPAP Instructor (Uniform Standards of Professional Appraisal Practice).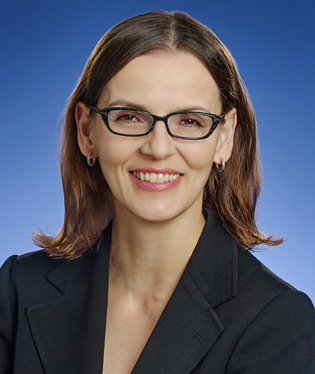 Birgit Kurtz is an attorney with 20+ years of experience in international commercial dispute resolution. She has represented U.S. and foreign companies and individuals in litigation, arbitration and mediation in different industries, including museums, auction houses and collectors. Birgit has a German law degree and a U.S. J.D., and she recently obtained an LL.M. in Corporate Compliance, focusing on ethics and cultures of compliance.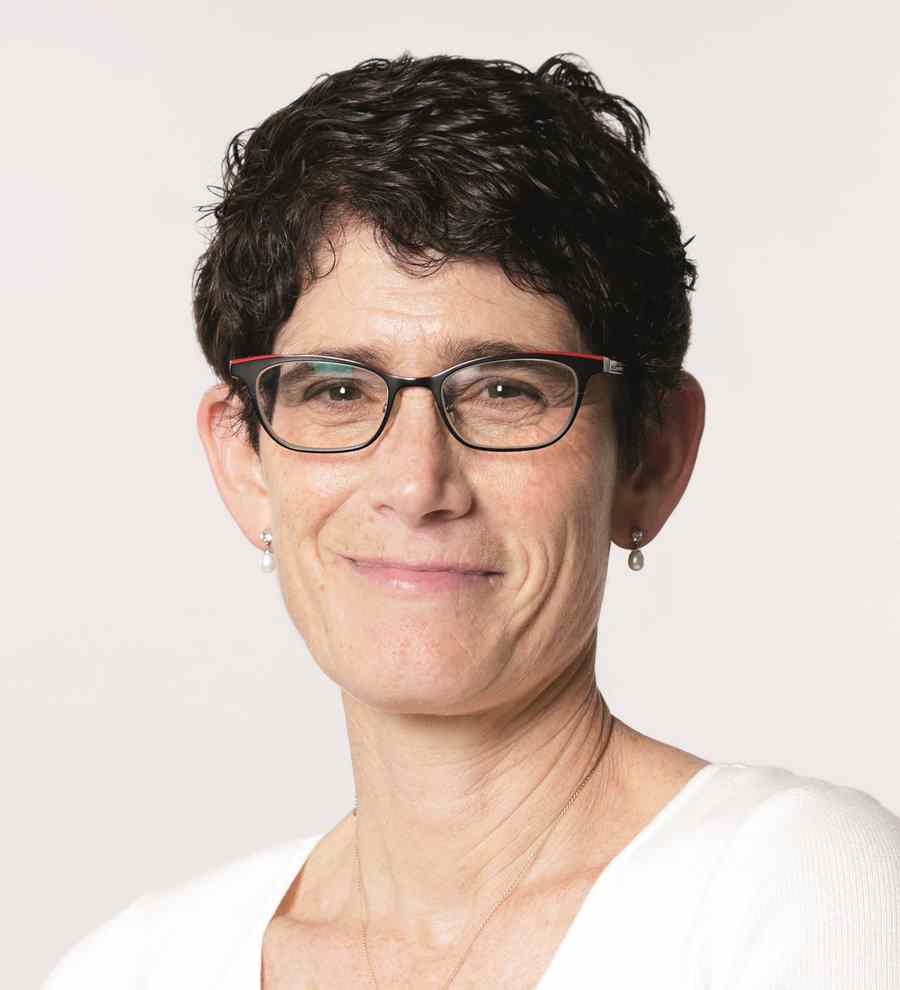 Jane A. Levine is Executive Vice President, Chief Global Compliance Counsel and Head of Government and Regulatory Affairs for Sotheby's. Prior to joining Sotheby's in 2006, Ms. Levine was an Assistant United States Attorney for the Southern District of New York, where she prosecuted criminal and civil matters involving money laundering, theft, fraud and forgery in the art and antiquities market. She teaches Art and Cultural Heritage Law at Columbia Law School and has written and lectured on art law subjects, including international trafficking in stolen art and artifacts. Ms. Levine is also a frequent speaker on compliance topics including information security and anti-money laundering. In 2011, President Obama named Ms. Levine to be a member of the Cultural Property Advisory Committee. Ms. Levine is a member of the Steering Committee for the Cambridge Forum Chief Compliance Officer forum and is a member of the Advisory Board of NYU's Program on Corporate Compliance and Enforcement. Ms. Levine also serves on the Board of Trustees for YAI, a non-profit organization which serves people of all ages with developmental, learning and physical disabilities or delays throughout the greater New York metropolitan area. Ms. Levine received a B.A. from Brown University and her J.D. from New York University School of Law.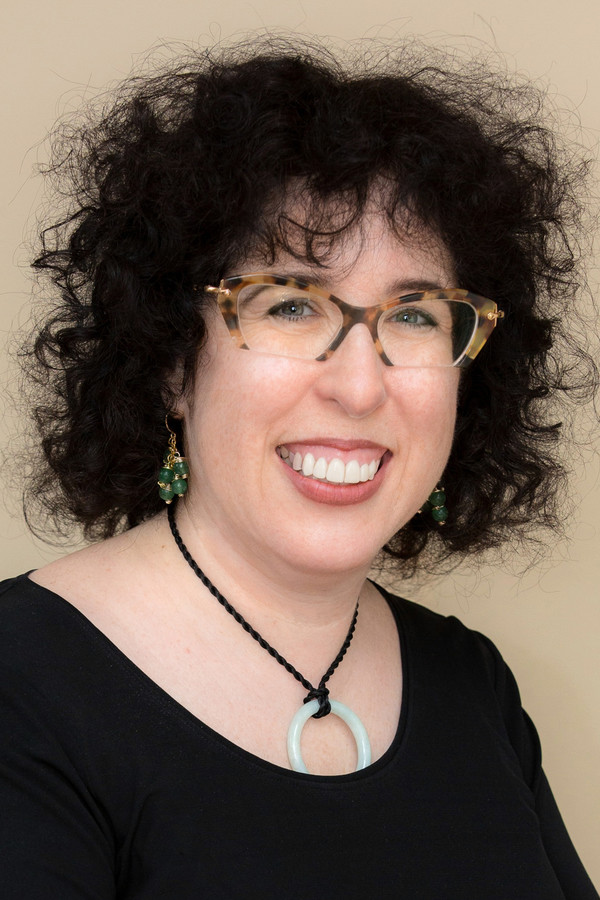 Jennifer L. Mass is President of Scientific Analysis of Fine Art, LLC. She is also the Andrew W. Mellon Professor of Cultural Heritage Science at Bard Graduate Center for Decorative Arts, Design History, and Material Culture. Prior to her tenure at SAFA and Bard she was the Director of the Scientific Research and Analysis Laboratory at The Winterthur Museum, and taught conservation science at the University of Delaware M.S. Program in Art Conservation and the SUNY College at Buffalo Program in Art Conservation. In addition to her position at Bard, she lectures annually at the NYU Institute of Fine Arts Conservation Center and at the Sotheby's Institute of Art. She is also the head of the scientific vetting committee at TEFAF New York, and a member of the Appraiser's Association of America advisory council.
Jennifer earned her Ph.D. in Inorganic Chemistry and Materials Engineering from Cornell University, and did her postdoctoral work at the Sherman Fairchild Center for Objects Conservation at the Metropolitan Museum of Art. Jennifer's work has received worldwide media attention, being highlighted on NPR's Science Friday and MSNBC as well as in The New York Times, The Washington Post, the BBC, the L.A. Times, and The Guardian. She has published numerous articles on her research in the art conservation and scientific literature, and gives dozens of lectures each year on her work both nationally and internationally. She has worked and published on the painting materials and techniques of Henri Matisse, Pablo Picasso, Edvard Munch, Paul Cézanne, Chaim Soutine and Amedeo Modigliani. Her work has been supported by the National Science Foundation, the Kress Foundation, the Andrew W. Mellon Foundation, and the Bank of America.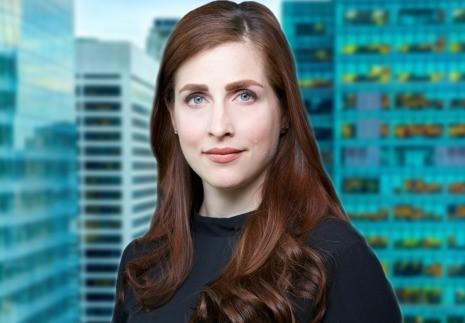 Megan Noh is a partner in Pryor Cashman's Art Law Group. With nearly 15 years of combined experience in private practice and both in-house legal and business positions in the auction world, Megan has extensive knowledge of the complex issues impacting today's art market. Her clients include auction houses, collectors, galleries, individual artists, estates and non-profits, whom she counsels on a range of transactional and litigation matters. During her time at the international auction house Bonhams, Megan served as the sole legal officer, handling all day-to-day U.S. legal affairs, including drafting and negotiating auction, private treaty, advance loan and other contracts, insurance inquiries and claims resolution, and questions of cultural property, provenance and intellectual property. She began at Bonhams as Director of the company's Trusts & Estates department, following several years in Christie's Estates, Appraisals and Valuations department.
Before moving into the auction sector, Megan focused on litigating matters on behalf of arts-industry clients, including representing an auction house in an action involving collateralized artwork against which funds had been advanced, and filing an amicus brief in a notable First Circuit case addressing the Visual Artists Rights Act.
A recognized speaker on art authenticity and pre-transaction diligence, Megan lectures regularly for professional and academic audiences and has been quoted in the New York Times, Maine Antique Digest, and other industry publications. She has authored scholarly articles for the Institute of Art & Law's journal, Art Antiquity and Law, and contributed to the course material for the Art Litigation and Dispute Resolution Institute, for which she is a Program Chair.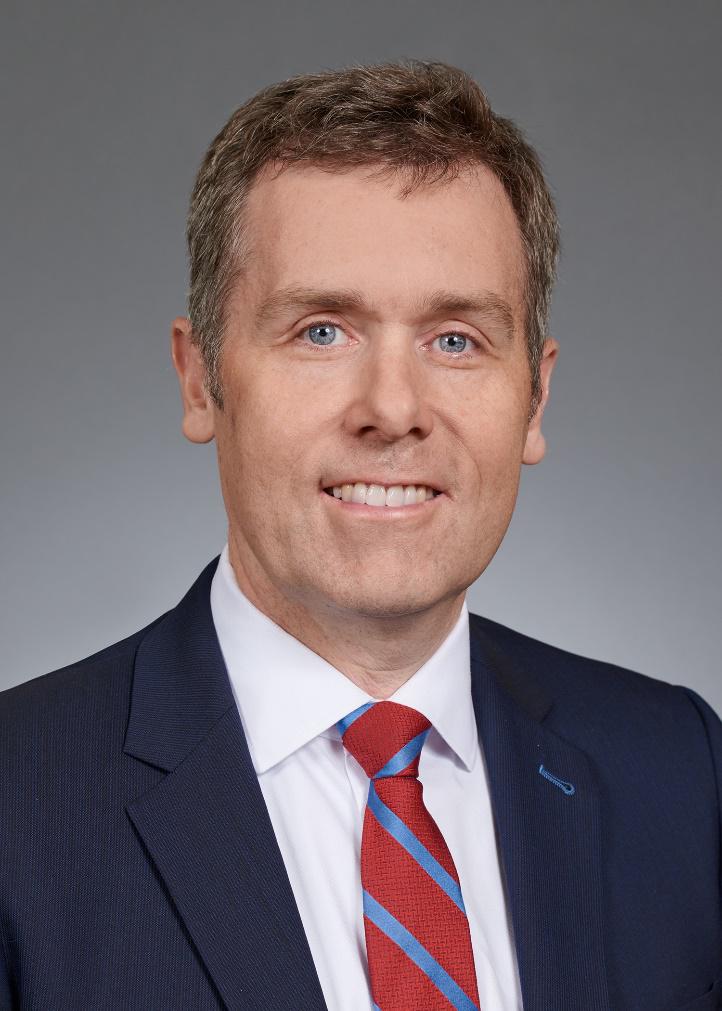 Nicholas M. O'Donnell is a Partner in the Litigation Department of Sullivan & Worcester (Boston) and the leader of the firm's Art & Museum Law practice group. His practice focuses primarily on complex civil litigation, where he has served as lead counsel on a variety of lawsuits concerning restitution and fine art sales and has advised museums, dealers, auction houses, and collectors worldwide about restitution, copyright, and de-accessioning issues. He is Senior Vice-Chair of the Arts, Cultural Institutions and Heritage Law Committee of the International Bar Association. Mr. O'Donnell is the author of numerous articles and papers on the subject of Nazi-looted art disputes, and the author of A Tragic Fate­—Law and Ethics in the Battle Over Nazi Looted Art(Ankerwycke 2017), the first comprehensive overview of disputes in the U.S. over allegedly Nazi-looted art.
Andrew Schoelkopf literally grew up in an American painting gallery. His father, Robert Schoelkopf, opened an art gallery on Madison Avenue in 1958 and continued to run
the family business until his passing in 1991. Andrew joined the Robert Schoelkopf Gallery (a member of the Art Dealers Association of America) as Director in 1989.
After the closing of the Robert Schoelkopf Gallery, Andrew joined Christie's auction house as a Specialist in American Paintings and became Senior Vice President and Director of the American Paintings Department in 1995, leading several of the firm's most successful auctions and private sales in the genre. Andrew managed the 1998 auction of American Paintings, Drawings and Sculpture from the Estate of Thomas Mellon Evans, which sold nearly $50,000,000. Mr. Schoelkopf subsequently held a number of senior positions with Christie's as Director of Business Development for North and South America and in his final post with the firm as President of Christie's Internet Auction business in 1999. Mr. Schoelkopf was a member of Christie's Business Development, Management, and Operating Committees.
Menconi + Schoelkopf opened its doors in April of 2001 and is a leading gallery in the field. The firm specializes in American paintings, drawings, and sculpture of the nineteenth-, and early twentieth-centuries with significant focus on the work of the American modernists. The gallery is committed to providing industry-leading advice and market information to the most active participants in the field of American art and is frequently asked to manage the most complicated deaccessioning projects for the nation's leading museums and private collectors. The gallery is particularly proud of the important work it has completed for museums including the Museum of Fine Arts, Boston; The Metropolitan Museum of Art, New York; The Art Institute of Chicago; the Museum of Modern Art, New York, and many others.
Andrew holds a Bachelor's degree from Denison University and a Masters of Business Administration from Fordham University Graduate School of Business. He is a past member of the Board of Directors of the Private Art Dealers Association of America, The Art Show Committee of the Art Dealers Association of America, the board of the ADAA Foundation, and the National Advisory Council of the Reynolda House Museum in Winston-Salem, North Carolina.
Andrew has served in many roles in the fine art industry and is the President of the Art Dealers Association of America. Andrew, his wife Grace, and their two children, Henry and William, live in Greenwich, Connecticut and Chatham, Massachusetts.
With the support of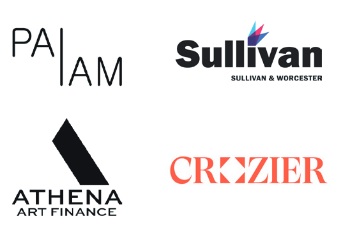 In collaboration with