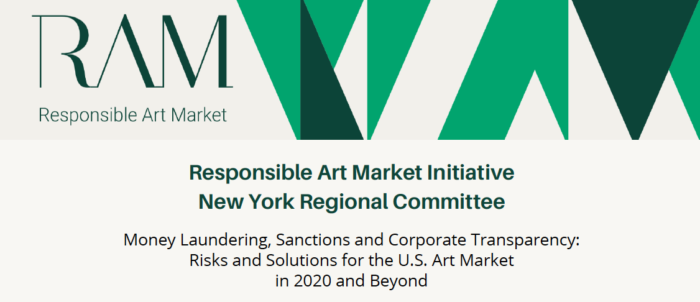 We are delighted to invite you to a Webinar
organized by the RAM's New York Regional Committee
on 10 and 17 November 2020 at noon (Eastern)
The Responsible Art Market New York Regional Committee is organising its second event as a two-part webinar series on legal and regulatory issues faced by the U.S. art market. The two panels will discuss recent developments, highlight relevant updates to last year's in-person conference at Columbia Law School and present new thinking on how to deal with long-standing risks.
The full program is available for download here. You May register by clicking here to attend the webinar on 10 November and here to attend the webinar on 17 November.