Intelligence Applied:
What's next for the UK art market?
The London Committee was pleased to host its autumn seminar on 23 September 2023 on "Intelligence Applied: What's next for the UK art market".
Innovative and adaptive: Qualities the UK art market has demonstrated to stay competitive in 2023. What can we learn from developments in recent months to shape the UK art market of tomorrow ? From Artificial Intelligence, to AML interventions and keeping artwork on the move. Just some of the "hot topics" our expert speakers unpacked in this fast-paced seminar with 100% human intelligence applied !

The full program is available for download here.
Photos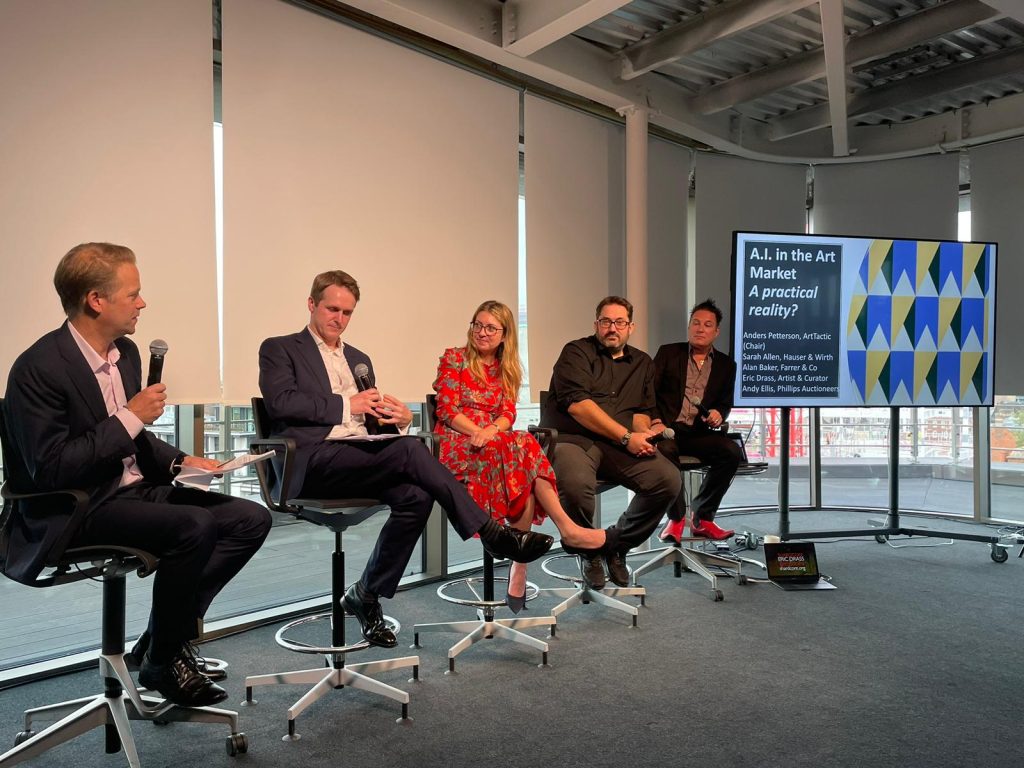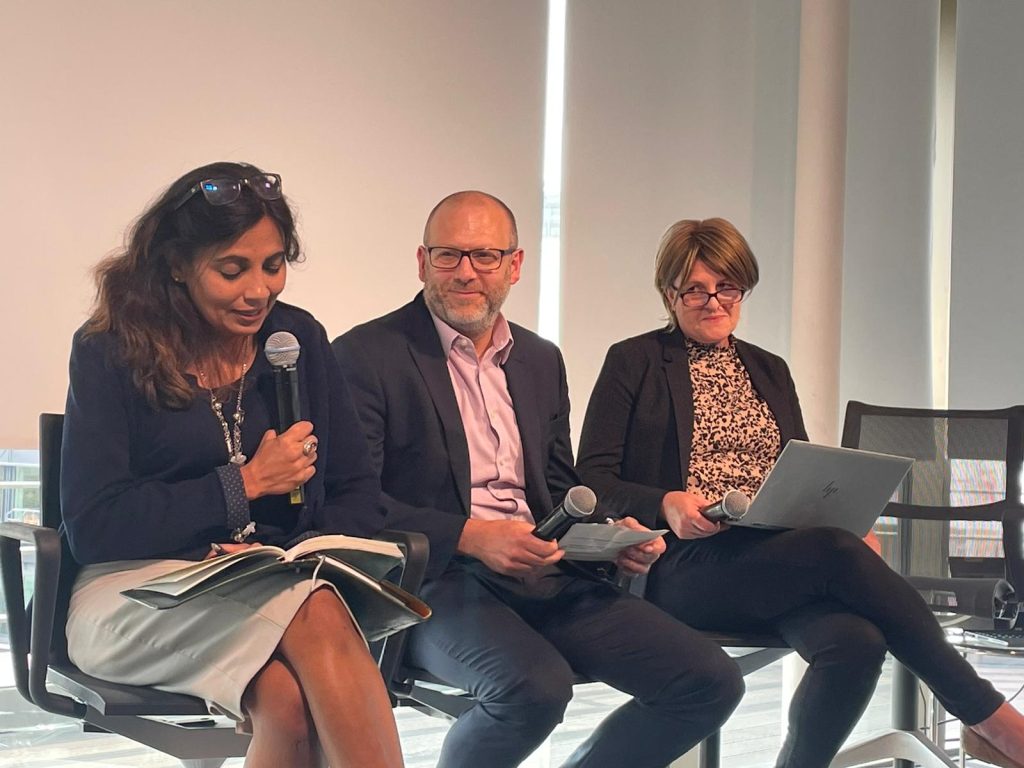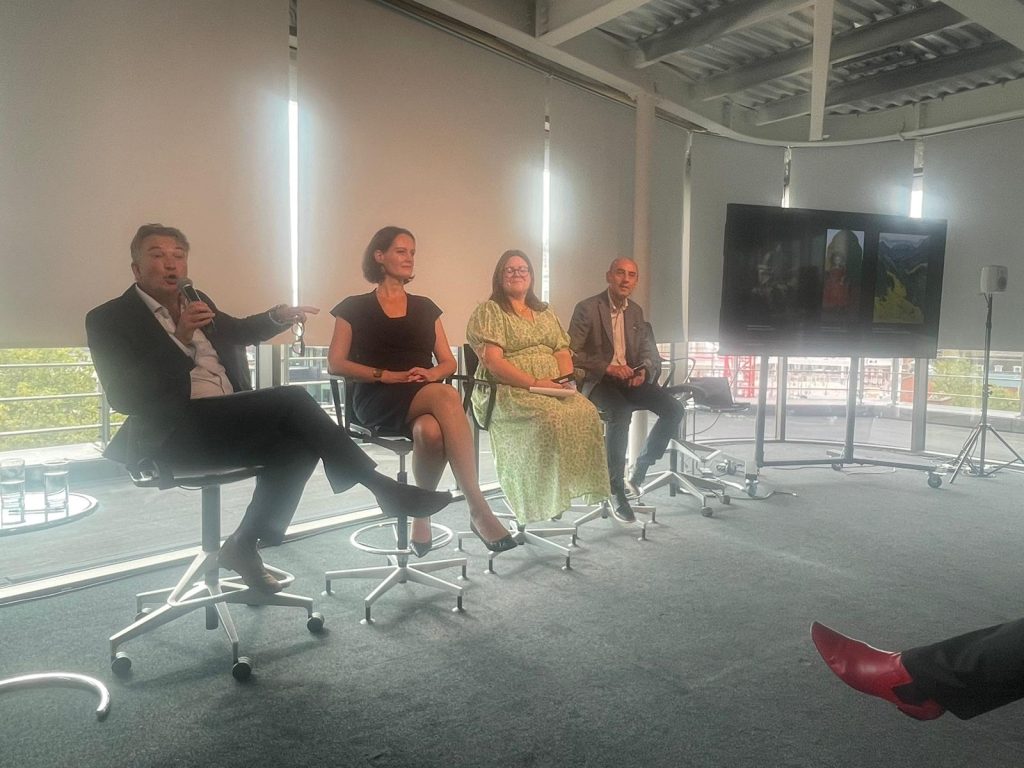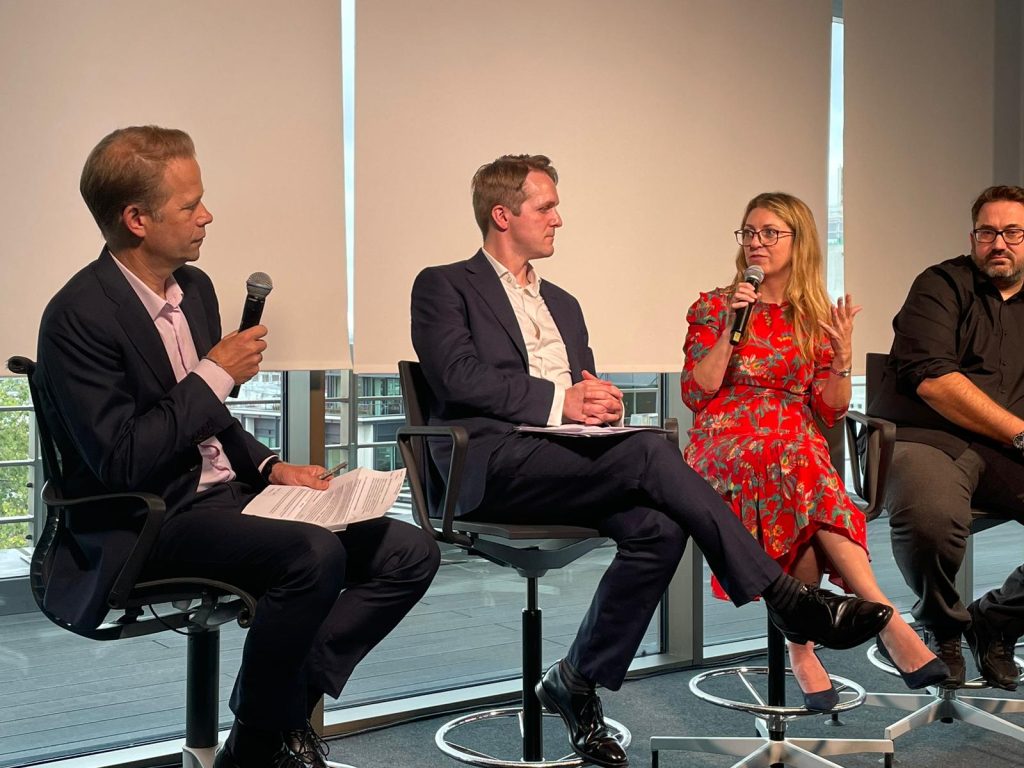 Speakers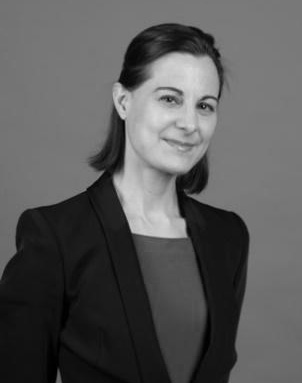 Mathilde is General Counsel, at PHILLIPS Auctioneers. She combines her passion for art and law by overseeing the legal aspects of PHILLIPS' activities in the UK, Europe, Middle East & Asia and as a member of PHILLIPS' Fiduciary Services team.
She helped launch the Responsible Art Market Initiative ("RAM") in 2017 and is a member of RAM's Advisory Board and Task Force. She also leads RAM's London Committee.
Dual qualified in English and French law and having worked in London, Hong Kong, Paris and Geneva, Mathilde has a unique, international knowledge of art law and the art market. Senior legal counsel at Christie's for 7 years, during her time in Asia, Mathilde was involved in establishing Christie's auction
and private sale operations in mainland China. Based in Paris in 2015 she worked on the joint acquisition by the French Republic and Dutch State of two portraits by Rembrandt, the first joint acquisition of artwork by two States.
In 2017 Mathilde founded an art law consultancy combining this with research and teaching at the University of Geneva's Art-Law Centre. Before moving into art law, Mathilde was a Legal Director at the law firm DLA Piper specializing in intellectual property, technology and commercial law.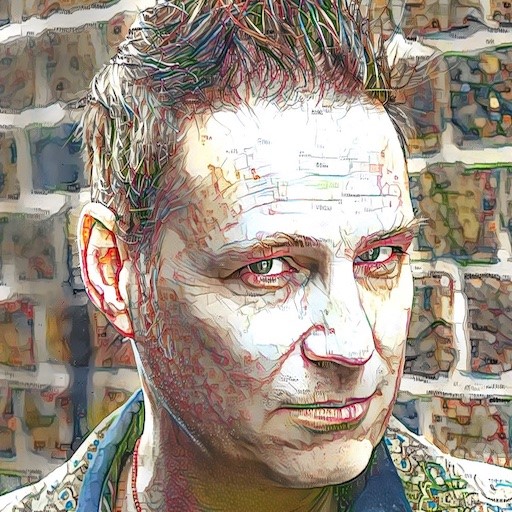 Eric is an artist making work in a range of media, from painting, to music, to machine-learning AI art. Some of his favourite themes are identity, consciousness, the philosophical ramifications of artificial intelligence, big data and the relationship between humans and machines. Sometimes this work is political, frequently it is playful, often it is provocative or transgressive in some way. His works are frequently reported and cited online (The Guardian, BBC4, Wikipedia etc.)
Eric holds a degree in Philosophy and Psychology (Oxford) and an unfinished PhD in Cognitive Psycholinguistics (also Oxford). He is co-author on a number of patents dealing with PRISM-type surveillance technologies (long before PRISM became public), and a number of academic papers relating to neural network models of language acquisition and heritability.
He also used to be a singer in an experimental hardcore band, an unsuccessful male model, and once took at dotcom 1.0 company from a bedroom project to 14 countries and back, spending $50m on the way. A long time ago he was a TV star in America, but he doesn't like to talk about it.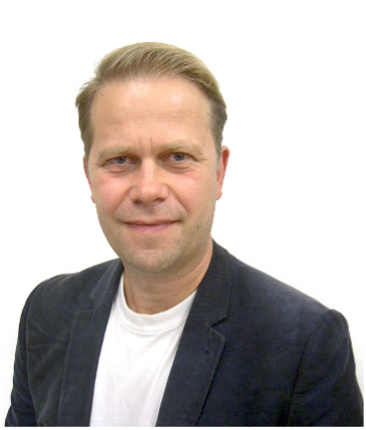 Anders is the founder and CEO of ArtTactic Ltd, a London-based art market research and analysis company. Anders began his career at JP Morgan and went on to set up ArtTactic in 2001. ArtTactic has become one of the leading art market research companies and a pioneer in using crowd-sourcing techniques for gathering and processing intelligence on the art market. ArtTactic produces a number of global art market reports in collaboration with partners such as the Deloitte Art & Finance Report, Hiscox Online Art Trade Report, Sotheby's Peak Performance Report, TEFAF Art Dealer Financing and Art Patronage Report. Anders Petterson is regularly lecturing on the variety of art market topics for Sotheby's Institute (London), Christie's Education (London) and ESA (Beirut). Anders was a founding board member of Professional Advisors to the International Art Market (www.paiam.org) between 2011 and 2021.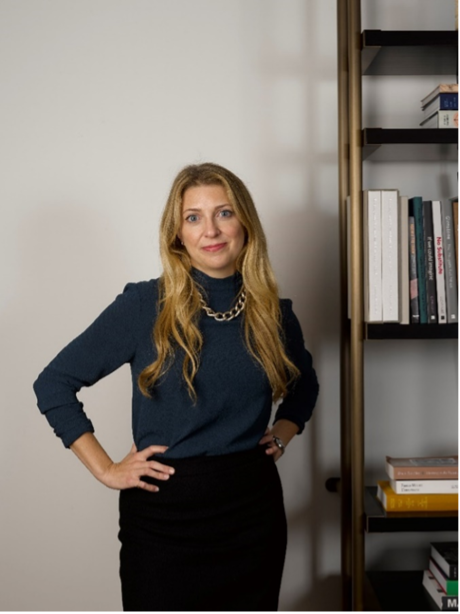 Sarah has been the Head of Research at Hauser & Wirth for the past 10 years and is based in London. She trained as an art and architectural historian at Pomona College (BA) and the Courtauld Institute of Art (MA).
At Hauser & Wirth, Sarah is responsible for the due diligence on secondary market works of art. She also undertakes art market analysis and valuations, and leads the gallery's team of art historians and writers. Sarah serves on the Advisory Board of RAM and has a special interest in issues pertaining to authenticity and liability.
Alan is a partner in the Intellectual Property & Commercial team at Farrer & Co, a London law firm.  Alan advises on a wide range of commercial matters.  His specialisms include data protection and direct marketing, intellectual property and brand protection, commercial contract drafting and review, and other commercial regulatory issues.  He helps clients to balance the sometimes competing objectives of minimising compliance risks and maximising commercial rewards.  Alan has a long-standing interest in computers, software and other information technology – and he is now advising clients on the effective governance and use of artificial intelligence and machine learning tools, using his IT knowledge and GDPR compliance experience as the starting point for risk assessments, transparency notices, and accountability exercises, etc.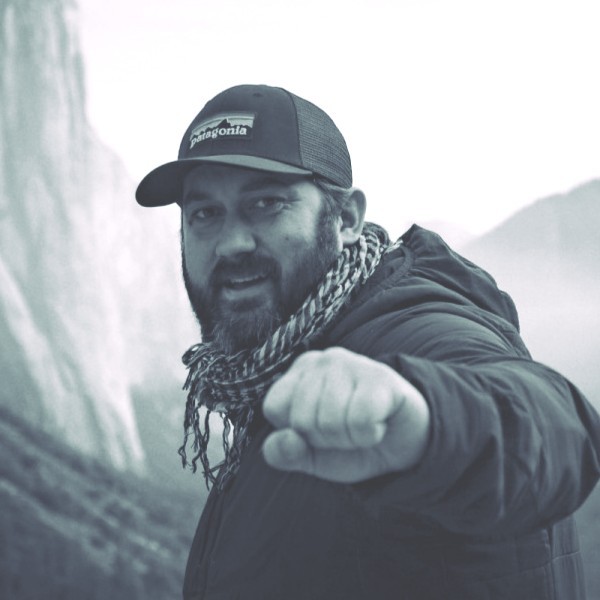 Andy is an Experience Design leader specialising in Digital Product Design, Motion Design, and Live Visual Art. Currently serving as the Head of Experience Design & Research at Phillips Auctioneers, he brings over eighteen years of diverse experience from agencies and client-side roles. Andy leads the Experience Design & Research team at Phillips, focusing on enhancing client experiences within the Bid, Buy, and Sell ecosystem across multiple digital platforms (Web, Applications and Experiential). He uses data-driven insights to develop innovative digital experiences, including live bidding, e-commerce, immersive video content, AR/VR/XR, and expanding the brand's presence in the Metaverse. Previous to Phillips, Andy was a key leader for 'Net a Porters' digital transformation, building a new foundational luxury e-com customer experience. Earlier in his career Andy was a part of Nokias NEX team challenged with leveling up against Apples release of the iPhone. Andy is also passionate about knowledge sharing and has lectured at institutions such as LCC in London and NYU Tisch School of the Arts in New York.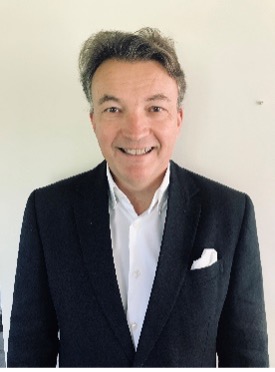 Paul took up his position as Director General of The Society of London art Dealers Ltd (SLAD) in September 2021. Prior to this he was part of the senior leadership teams at Christie's for 18 years where he was responsible for driving new buyer engagement globally. Paul started his career marketing luxury brands in Asia for Moet Hennessy, part of the LVMH Group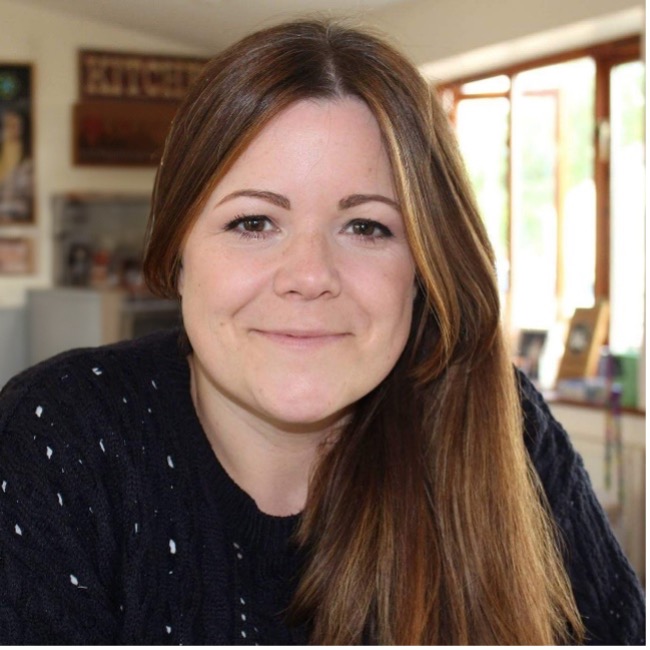 Claire is Head Registrar at the National Gallery, London, where she leads the Collection Registrars department who manage the short and long loan out, long loans in and collection display programmes.  With 18 years experience in the Registrar field and previously working Constantine Ltd., a fine art shipping agent, Claire has experience with movement of Old Master paintings for loan/exhibition and acquisition.  Claire has a fine art degree and a Diploma in Art Law Profession and Ethics from the Institute of Art and Law.  She is co-chair for the establishment of a formal Registrar (Creative and Cultural) apprenticeship standard in England.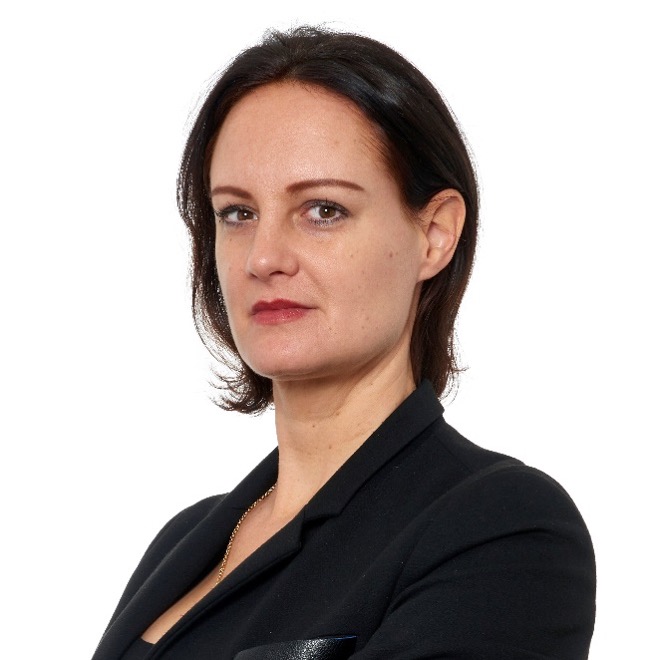 Anthea joined Christie's in 2006 and has built a diversified career, most recently holding the position of Global Managing Director of Private Sales since 2019, an area of the business which grew significantly 2020-2022. As President of EMEA, based in London, Anthea is part of Christie's Executive team, in charge of leading the business for the EMEA region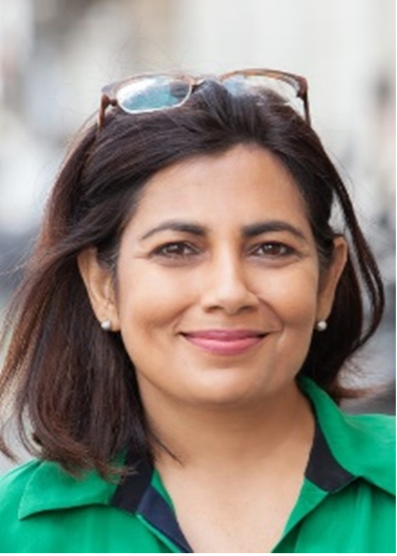 Rakhi is the Founder and Director of RTalwar Compliance, an independent consultancy specialising in anti-money laundering compliance for art dealers, auction houses, art trade associations and other service companies within the art and luxury sectors. Having trained and qualified as a solicitor specialising in commercial litigation, Rakhi practiced for many years as a regulatory lawyer at the international law firm, DLA Piper.  She then worked for American Express as compliance head for their international currency card business which offered UHNW clients the exclusive centurion 'black' card. From 2011-2018, Rakhi was the Head of Compliance at Christie's where she was responsible for developing their exemplary global AML, sanctions, anti-bribery and competition compliance programmes. Rakhi became a member of the RAM taskforce when RAM was first inaugurated and currently sits on their Advisory Board.  She has also worked, on behalf of the British Art Market Federation, as part of a small group tasked to draft Anti-Money Laundering guidelines for the British Art Market.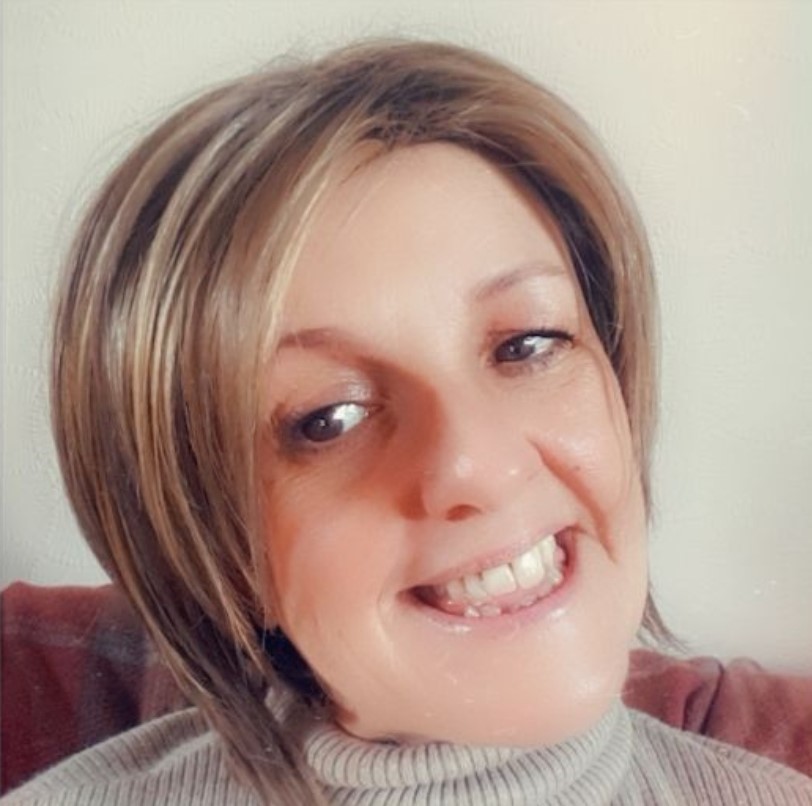 Tracey has worked for HMRC for over 30 years, and with the Money Laundering Regulations since 2002. She currently acts as a specialist in high value dealers and art market participants, following her extensive experience as both a Compliance Officer and Manager, across all supervised business sectors.She holds an International Diploma in AML and supports operational staff with visits to AMPs, working closely with Policy and Strategy teams. Tracey is married with two teenaged boys and a rather boisterous (but beautiful) adopted American Bulldog.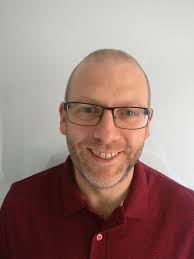 Alan is the Strategic Lead for Art Market Participants (AMP), Estate Agency Businesses (EAB) and Letting Agency Businesses (LAB) in Economic Crime Supervision (ECS) which is within HMRC. Alan's role involves looking at the strategic direction for these sectors, which can be for all the regime or down into sub-sector details. He negotiates a risk-based approach to compliance with other Strategic Leads, works closely with policy and provides technical support/guidance. His work also involves external link ups with the likes of trade bodies and other stakeholders. He has an international diploma from the ICA in AML and a special certificate in art. He has been in this role since summer 2016, after completing the four-year HMRC Faststream program. Prior to that he was a VAT compliance officer for eight years, specialising in cash and till work. Before working in HMRC, Alan managed public houses. Alan is a keen distance runner and ran six marathons last year
With the support of
With the collaboration of