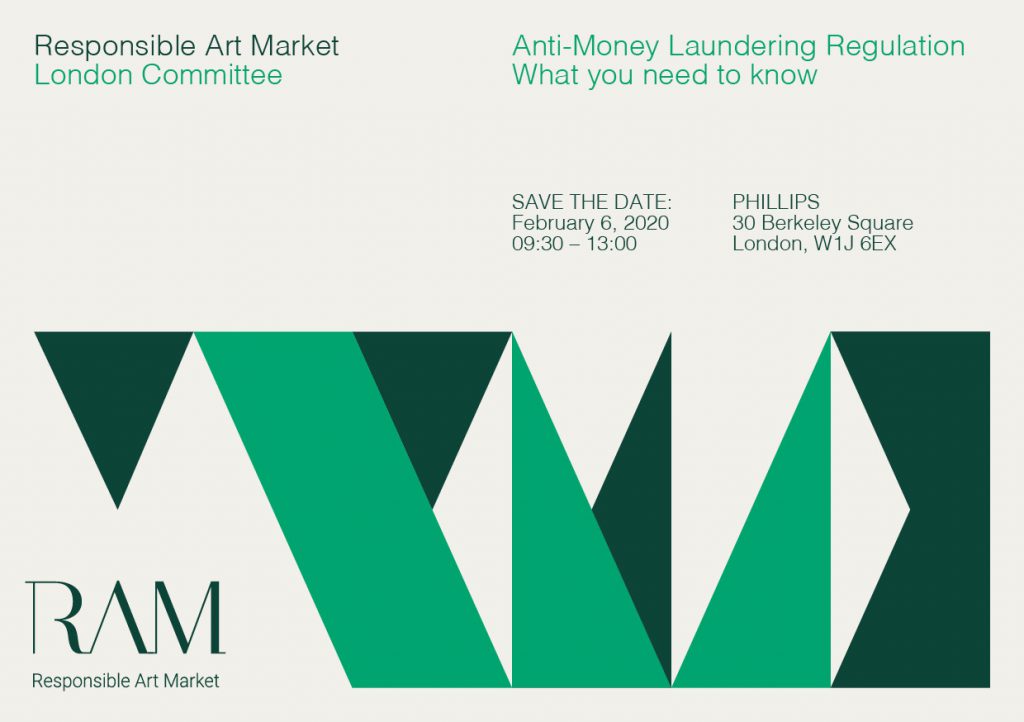 We are delighted to invite you for the RAM UK Committee's first seminar on Thursday, 6 February 2020 in London :
ANTI-MONEY LAUNDERING REGULATION:




WHAT YOU NEED TO KNOW
This year the RAM initiative is proud to announce the creation of a London committee.
Save the date and joins us on the 6 February 2020 for the RAM UK Committee's first seminar – "Anti-Money Laundering Regulation: What you need to know".
Following implementation of the 5th European Anti-Money Laundering Directive, as of 10 January 2020 UK art market practitioners are required to register for AML supervision and implement AML measures. Our expert speakers will discuss what this means for the UK art market in practice focussing on the essentials and what those art businesses need to know.
You may register for this seminar until 4 January 2020 by clicking here .
The full program is available for download here.
Media and advertising enquiries can be sent to info@responsibleartmarket.org.
Available downloads
Anti Money Laundering Regulation
Anti Money Laundering Supervision

Speakers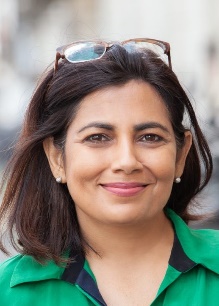 Rakhi Talwar is the Founder and Director of RTalwar Compliance, an independent consultancy specialising in anti-money laundering compliance for art galleries and dealers, auction houses, art trade associations and other service companies within the art and luxury sectors. Having trained and qualified as a solicitor specialising in commercial litigation, Rakhi practiced for many years as a regulatory lawyer at the international law firm, DLA Piper. She then worked for American Express as the compliance head of one of their leading card businesses.
Most recently, from 2011-2018, Rakhi was the Head of Compliance at Christie's.
Rakhi became a member of the RAM taskforce when RAM was first inaugurated and currently sits on their Advisory Board. She has also worked with the British Art Market Federation, as part of a small group tasked to draft Anti-Money Laundering guidelines for the British Art Market.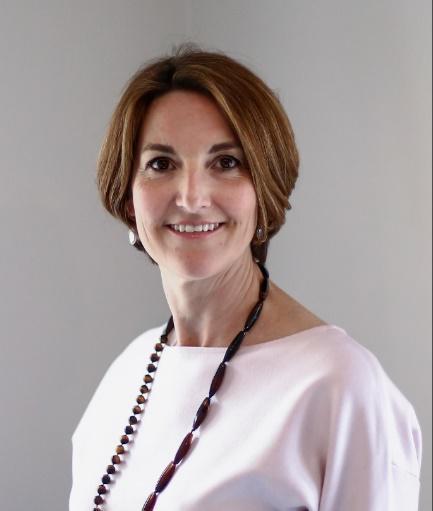 Specialising in the art market, Freya's career began as press officer for Christie's Auction House. In the intervening years she has also worked in-house for both Bonhams and Sotheby's where she rose to become Head of Marketing, Press & Special Events. On the agency side Freya earned her spurs at Focus PR where she was an Associate Director working across art and luxury brands including the Fine Art and Antiques Fair at Olympia, The British Luxury Council, The Affordable Art Fair and Ceramic Art London. It was from there that she was poached by her client Clarion in 2005 to be Fair Director, managing all aspects of the renowned Art and Antiques fairs portfolio held at the Olympia Exhibition Centre. In May 2010, Freya founded Muse, the communications consultancy for the arts, luxury and design sectors, which won the Queen's Award for Excellence in Enterprise in 2014. Key clients included The Burlington Arcade, launching made.com and consulting on the development of Frieze Masters as well as working on major cultural events including Masterpiece London, TEFAF, London Craft Week and Collect. Freya is also co-founder of Golden Squared Consulting and a Board member of PAIAM.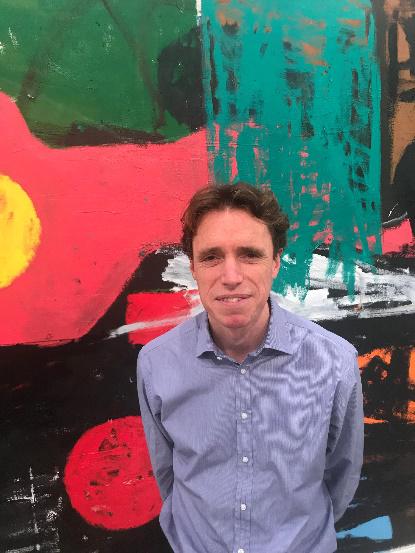 James Willington is the International Group Finance Director at Gagosian. Larry Gagosian opened his first gallery in Los Angeles in 1980. ln forty years Gagosian has evolved into a global network with seventeen exhibition spaces across ten cities. Gagosian's vibrant contemporary programme and unparalleled historical exhibitions feature the work of leading and legendary artists.
James joined Gagosian in 2007 and is based in London at their gallery on Britannia Street. James focuses on the financial and fiscal management of the European and Asian galle ries. Prior to joining Gagosian, James trained and worked at PricewaterhouseCoopers.
James is a member of the networking platform, PAIAM (Professional Advisors to the International Art Market), and an associate of the ICAEW (lnstitute of Chartered Accountants in England and Wales). He is a guest lecturer at Sotheby's lnstitute of Art and the Finance Trustee of Hospital Rooms, an arts and mental health charity. He has a BA degree in Latin and an MA degree in Roman Myth and History.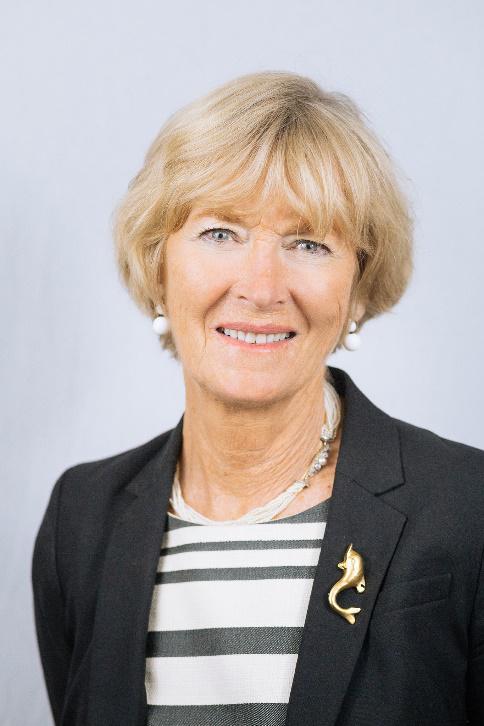 Georgina Adam has spent more than 30 years writing about the art market and the arts in general. She was the editor of the Art Market section of the Art Newspaper 200-2008, where she is now editor at large. She is contributor to the Financial Times "Life and Arts" section. Her books are "Big Bucks: The Explosion of the Art Market in the 21st Century" (Lund Humphries, 2014) "Dark Side of the Boom: the excesses of the art market in the 21st century" (Lund Humphries, 2018). She is a board member of Talking Galleries, member of the international of Art Critics (AICA) and the international Art Market Studies Association (TIAMSA) and chair of the membership committee of Cromwell Place.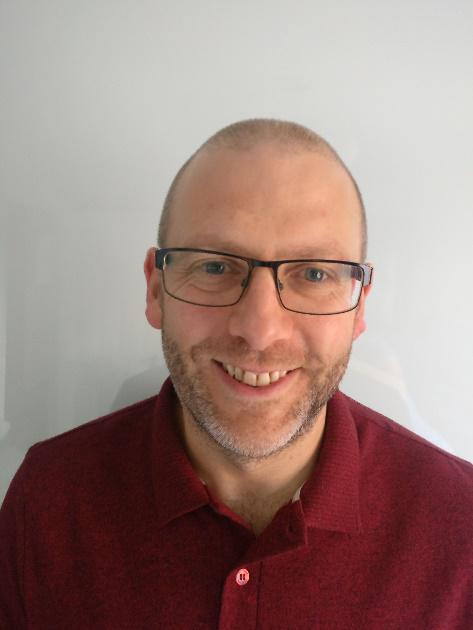 Alan Patrick is the High Value Dealer (HVD) and Art Market Participants (AMP) Strategy Lead in Anti Money Laundering Supervision (AMLS) which is within HMRC.
Alan's role involves looking at the strategic direction for the HVD and AMP sectors, which can be for all the whole regime or down into sub‐sector details. He leads on stakeholder engagement linking up with the likes of trade bodies/associations and other AML supervisors. He also negotiates a riskbased
approach to compliance with other Strategy Lead's, providing technical support and guidance
with compliance interventions and sanctions.
He has been in this role since summer 2016, after completing the four‐year HMRC Faststream program. Prior to that he was a VAT compliance officer for eight years, specialising in cash and till work. Before working in HMRC, Alan managed public houses.
Alan is a keen distance runner, having completed nearly 50 half marathons and four marathons so far and is planning on running three marathons in four weeks starting in April. His family have recently rehomed a rescue dog called Lily.
Tom Christopherson is Legal Consultant to Bonhams and Consultant-Art and Law Studies at the Sotheby's Institute of Art.  A solicitor at Sotheby's for 20 years most of which as a Senior Director and European General Counsel, Tom previously worked at the private client specialist Withers and Freshfields the international corporate law firm, including a spell in Brussels and a year on secondment with the Corporate Strategy Department at The Rank Organisation plc. Tom serves on the Committees of the British Art Market Federation and the Society of Fine Art Auctioneers and Valuers, is a member of PAIAM (Professional Advisors to the International Art Market), was Master (2016-17) and now a Charitable Trustee for The Worshipful Company of Arts Scholars, and is a trustee of the Rolls Building Art and Education Trust.
Alexandrea Onipede is the Senior Policy Officer for High Value Dealers (HVD) and Art Market Participants (AMP) in Anti‐Money Laundering Supervision (AMLS) within HMRC.
Alexandrea's role involves developing policy positions in light of the new legislation, providing advice to operational colleagues on the interpretation of the legislation and building and maintaining effective relationships with key internal and external stakeholders in the HVD and AMP sectors. Alexandrea has been in this policy role since November 2019. Prior to this, she worked within the analytical and sensitive casework Risk team within AMLS, working closely with law enforcement and
other government departments since 2016. In her spare time, she enjoys learning about cars and Pokemon cards with her son and cooking for friends and family.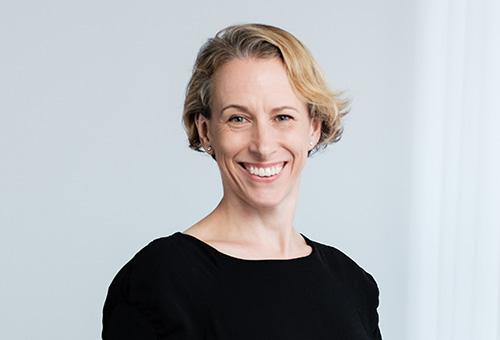 Amanda Gray is a Partner in Mishcon Private at Mishcon de Reya, specialising in Art Law and the related field of Luxury Assets. She is valued by her clients for her commercial, flexible approach and depth of knowledge across a diverse range of legal problems faced by those operating within the art market and luxury assets fields.
Amanda works on both contentious and non-contentious matters including, but not limited to, disputes arising over all due diligence matters (for example title, authenticity (including Holocaust restitution claims), attribution and condition) contractual disputes and special project work concerning arts and cultural property. With regard to the complementary specialism of Luxury Assets she is known for her contentious expertise on matters concerning classic cars – issues arising on authentication and ownership (most notably– Copley Motorcars Corporation & Anr v Bonhams 1793 Limited & Ors in multi-party proceedings in the Commercial Courtinvolving, inter alia, claims of fraud and misrepresentation), antiquities, equines, and yachts.
Amanda is regularly asked to present at speaking engagements globally, including the Royal Academy of Arts School, Christie's Education and Queen Mary University. She is recognised by the leading legal directories, including Chambers & Partners and The Legal 500, that praise her for "great technical knowledge of the issues". Amanda is the pro-bono General Counsel for Ditchling Museum of Art + Craft, Sussex which houses the permanent collection of works by Eric Gill and the Ditchling Guild.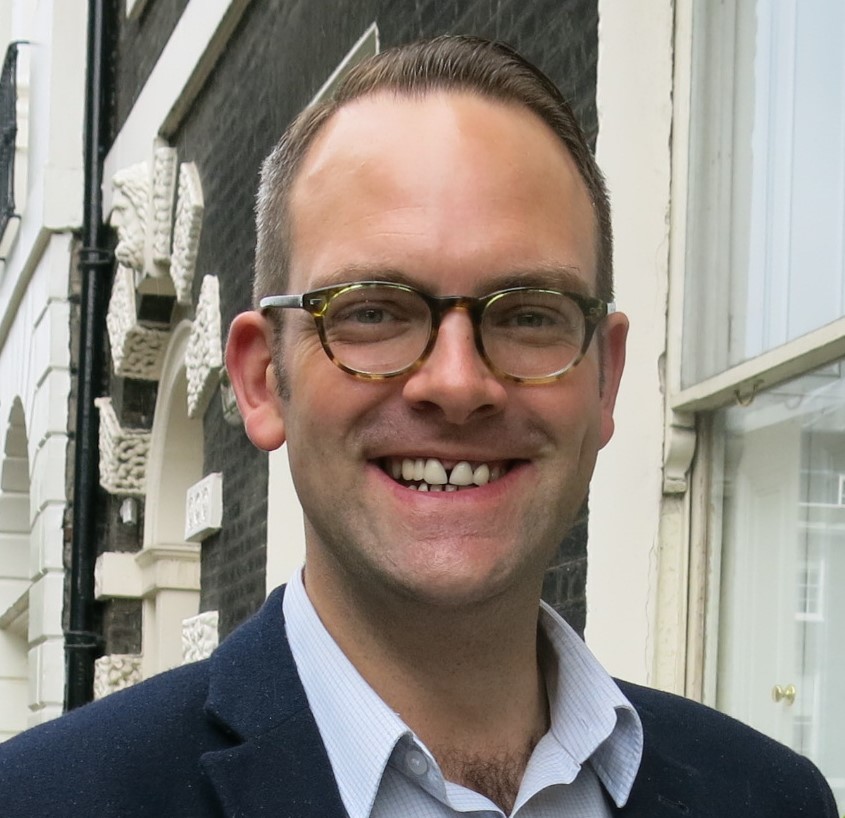 Gareth Fletcher is Programme Director for the MA in Art Logistics, and is Leader of the Art Crime and Art and its Markets summer study courses at Sotheby's Institute of Art. He also lectures on Strategy and Risk Management as part of the Business Management in the Art World Executive Education program; Strategic Planning as part of the Business Management of an Art Gallery program, and the Contemporary Art Market as part of the Frieze Art Fair: Contemporary Art Today program. He has received a TECHNE AHRC scholarship to pursue his PhD examining the semiotics of provenance as institutional construct in the establishment of cultural and economic value in the market for Near Eastern antiquities.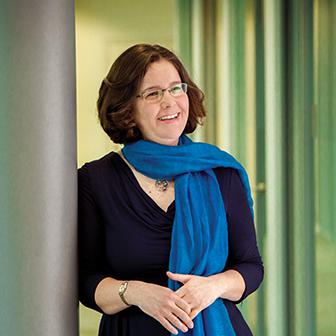 Davina Given is a partner at RPC in London, where she co-leads the arts & cultural property law practice.  She is an experienced commercial litigator who is a specialist in art disputes.  Her practice encompasses disputes on provenance, attribution and authenticity, ownership, the duties of auctioneers, agents and advisers, as well as criminal issues arising in the art market, such as money laundering and illegal export. She frequently acts for art dealers, auction houses and collectors.  Davina is a member of the International Bar Association's Art, Cultural Institutions and Heritage Law Committee; Professional Advisers to the International Art Market (PAIAM); and the Responsible Art Market London Committee.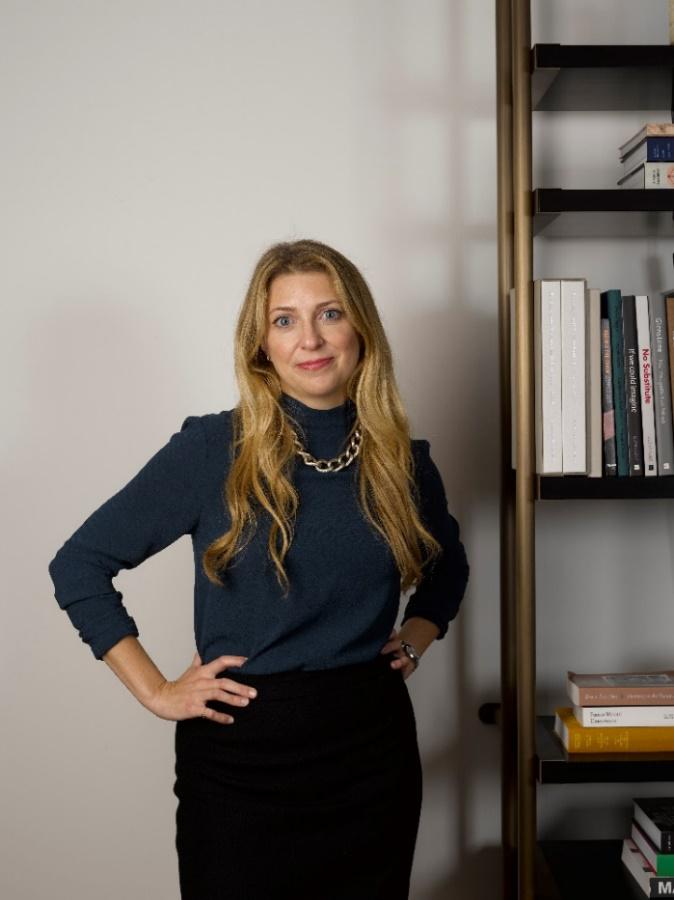 Sarah Allen has been the Head of Research at Hauser & Wirth for the past 10 years and is based in London. She trained as an art and architectural historian at Pomona College (BA) and the Courtauld Institute of Art (MA).
At Hauser & Wirth, Sarah is responsible for the due diligence on secondary market works of art. She also undertakes art market analysis and valuations, and leads the gallery's team of art historians and writers. Sarah serves on the Advisory Board of RAM and has a special interest in issues pertaining to authenticity and liability.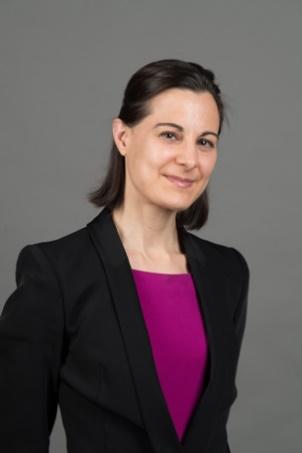 Mathilde is General Counsel for PHILLIPS Auctioneers and combines her passion for art and law by overseeing the legal aspects of PHILLIPS' expanding international activities.
She is an active taskforce member of the Responsible Art Market Initiative ("RAM") which she helped to launch in 2017. She also now leads RAM's London Committee.
Senior legal counsel for Christie's for 7 years, posted to London, Hong Kong, Paris and Geneva, Mathilde has a unique, international art law expertise and knowledge of the art market. During her time in Asia, Mathilde was involved in establishing Christie's auction and private sale operations in mainland China. Based in Paris in 2015 she led legal support on the joint acquisition by the French Republic and Dutch State of two portraits by Rembrandt, the first joint acquisition of artwork by two States.
In 2017 Mathilde founded her art law consultancy combining this with research and teaching at the University of Geneva's Art-Law Centre.
Before moving into art law, Mathilde was a Legal Director at the law firm DLA Piper specializing in intellectual property and commercial law.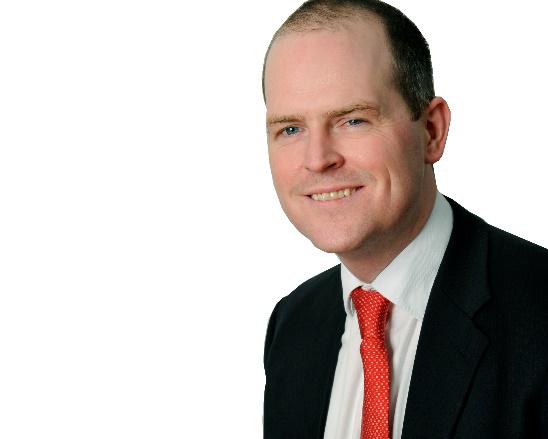 Craig Davies is a partner at accountants and tax advisors, Rawlinson & Hunter, joining them in 2008. The majority of his clients are involved in the arts and other creative endeavours. He and his team act for a number of leading UK and international galleries, dealers and artists providing them with financial, tax and commercial advice and compliance services. Prior to working with the RAM London Committee, he served on the board of PAIAM (Professional Advisors to the International Art Market) for five years and has been a trustee of Blue Marine Foundation since 2012.